Financial Services Firm To Create 300 Jobs In Edinburgh
26 June 2017, 12:22 | Updated: 26 June 2017, 12:25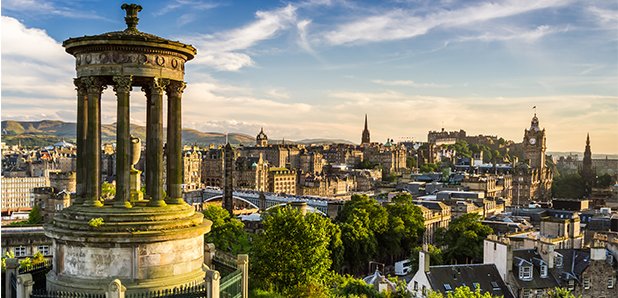 About 300 jobs are to be created in Scotland as a result of expansion by an Australian firm.
Financial services company Computershare has announced plans to open a new technology centre in Edinburgh.
The centre is being developed with a £2 million grant from Scottish Enterprise and follows close working with Scottish Development International (SDI).
The announcement comes as new annual figures for SDI show more than 7,800 jobs were secured in Scotland as a result of inward investment.
First Minister Nicola Sturgeon welcomed the news as she visited Computershare's new offices.
She said: "This announcement, with the creation of 300 highly-skilled technology jobs and investment in the city centre, is fantastic news for Edinburgh's economy.
"Scotland is open for business and continues to be a very attractive location for investment, as evidenced by the recent EY Attractiveness survey, which noted that Scotland was the top UK location for foreign direct investment outside London for the fifth consecutive year.
"Together with the inward investment figures published by SDI, this offers further evidence that we have the skills and expertise to attract and retain global companies like Computershare.''
Data for 2016/17 shows that inward investment to Scotland secured 7,839 jobs - up 10% on the previous year.
The US was the biggest source of projects during the period, followed by England and Norway.
Technology and advanced engineering (TAE), oil and gas and financial and business services were the biggest contributors in terms of sectors.
Neil Francis, operations director at SDI, said: "Our strong inward investment results indicate that Scotland's capabilities in growth sectors such as financial and business services, technology and oil and gas are world-leading, and that these sectors remain extremely attractive to international audiences.
"I'm particularly pleased to see investment successes from China and India as this reflects our increased focus on developing relationships in these markets and our investment in a high-growth market team based here in Scotland.
"We have a clear focus on winning the right kind of investment for Scotland - which is secured because of our skills base, science and research excellence and our connected business infrastructure.''