Firefighters called to blaze at West Dunbartonshire leisure centre
23 May 2018, 07:36 | Updated: 23 May 2018, 09:50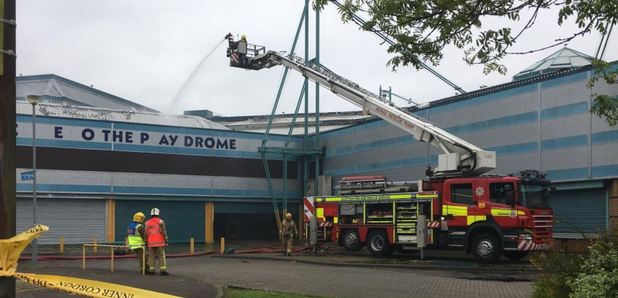 Firefighters have been called to a fire at a former leisure centre in West Dunbartonshire.
Scottish Fire and Rescue teams were called to the blaze at 2.20am on Wednesday.
Nine fire engines attended the scene and crews remain at the scene in Chalmers Street, Clydebank, to ensure the fire is dampened down.
A spokeswoman for the Scottish Fire and Rescue Service said: "Crews were called to reports of a large fire in a former leisure centre at 2.20am on Wednesday.
"Nine fire engines were mobilised. They are still at the scene and are expected to remain for some time."