Flight Forced To Return After 'Technical Fault'
7 July 2016, 10:12 | Updated: 7 July 2016, 10:17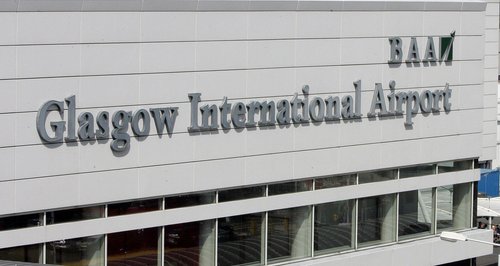 A flight from Glasgow to the Spanish island of Majorca was forced to land shortly after take off due to a technical fault, Jet2.com said.
The Boeing 737-8Z9 plane departed for Palma at around 7.55am on Thursday before the crew became aware of the problem.
The plane returned to Glasgow Airport and landed safely at around 8.30am.
A spokesman for the airport said the runway was closed for approximately five to 10 minutes during the incident.
Jet2.com issued a statement which read: "A Jet2.com flight from Glasgow to Palma reported a small technical fault and was diverted back to base as a precautionary measure.
"The aircraft has landed safely and passengers will shortly be transferred onto a replacement aircraft. We apologise for the delay to the start of our customers' holidays but their safety is our absolute priority.''
Passengers were advised that a replacement aircraft will operate the flight, with an estimated departure time of 11.25am.