Flybe co-pilot suffers seizure during flight
14 June 2018, 10:38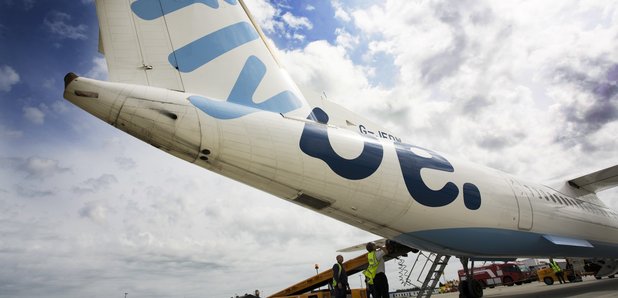 A Flybe co-pilot had to be restrained by a member of cabin crew after suffering a violent seizure in the cockpit, an investigation has revealed.
He became incapacitated and repeatedly pressed on the rudder pedals, requiring the aircraft's commander to counteract his actions, according to the Air Accidents Investigation Branch (AAIB).
The autopilot system became disconnected and the Bombardier Dash 8 turboprop airliner slewed, causing a cabin crew attendant to fall to the floor.
Forty-three passengers and four crew were on board the flight from Inverness to Jersey on August 5 last year.
The commander was routinely looking around the cockpit when he noticed that his co-pilot was shaking, his arms were tensed and he was leaning back in his seat looking towards the ceiling.
Disaster was averted by the commander calling the senior cabin crew member into the cockpit, where she moved the co-pilot's seat back and restrained him, allowing the commander to concentrate on diverting the aircraft to Manchester Airport.
It was "physically demanding" to restrain the co-pilot due to his limbs "flailing and going stiff", the report stated.
An "able bodied passenger" was chosen to wait outside the cockpit door and be ready to assist if required.
The landing was carried out safely and paramedics boarded the aircraft to take the co-pilot to hospital where he was released after three hours.
He had not previously shown any symptoms which might have alerted him or his colleagues to the possibility of a seizure, according to the AAIB.
The investigation concluded that this was a "serious incident" which was "professionally managed" by the commander and cabin crew.
Flybe chief operating officer Luke Farajallah said: "All airlines train their crew to be prepared for all possible incidents including, however rare, that of a pilot becoming incapacitated during flight.
"The report duly recognises that the crew immediately and efficiently implemented the required precautionary procedures necessary to ensure the continued safe operation of the aircraft and the flight landed safely without further incident.
"Flybe crews are highly trained professionals and such procedures are reinforced on a regular basis with the safety of its passengers and crew remaining its highest priority at all times."