FM Set to Lift Public Sector Pay Cap
3 September 2017, 12:31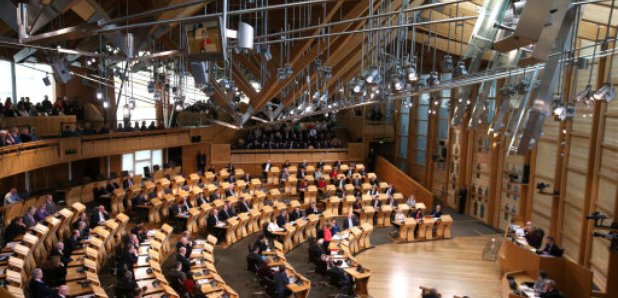 Nicola Sturgeon is set to 'scrap the 1% cap on public sector pay rises'
Nicola Sturgeon will scrap the 1% cap on public sector pay rises when she sets out her legislative plans for the coming year, it is understood.
The First Minister will announce the measure when she reveals her 2017/18 programme for government on Tuesday, according to reports.
The SNP had committed to lifting the pay cap for public sector workers earlier this year, describing it as "increasingly unsustainable".
A Scottish Government source told the Sunday Herald: "The Programme for Government will make clear that the time has come to ditch the 1% pay cap for the public sector.
"The cap will go from next year and future pay policy will take account of the cost of living.
"We need to ensure that future pay rises are affordable, but we also need to reflect the circumstances people are facing, and recognise the contribution made by workers across the public sector."
Scottish Labour described the move as a "U-turn" after the party's bid to scrap the cap for NHS nurses was defeated at Holyrood in May.
Interim leader Alex Rowley MSP said: "This SNP U-turn is long overdue - and it is welcome to see that (Finance Secretary) Derek Mackay has finally followed Labour's lead to end the pay cap.
"The SNP voted down a Labour motion to end the pay cap for our hard-working nurses earlier this year.
"This SNP's change of heart should be followed by a commitment to go further and use the powers of the Scottish Parliament to end austerity and invest in public services."
In June an attempt by the UK Labour party under Jeremy Corbyn to reverse the long-running freeze was voted down by Conservative and Democratic Unionist MPs.
The programme for government is also understood to include the introduction of a specific offence of drug-driving.
Ms Sturgeon has further promised major reforms in education, health and justice, a "bold" vision for the economy and "significant" measures to protect the environment and improve the quality of housing.
The Scottish Government said MSPs at Holyrood could expect to hear details of Ms Sturgeon's "most ambitious" programme yet, with 16 bills to be added to the 11 currently in progress.