FM's Visit To Pile Pressure On PM
3 December 2018, 07:19 | Updated: 3 December 2018, 07:20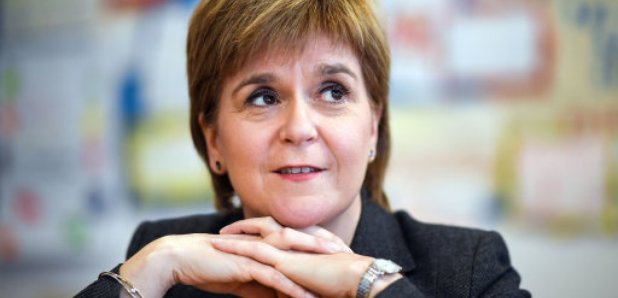 Scotland's First Minister is visiting London to urge MPs to reject the Prime Minister's Brexit deal and secure an extension to Article 50 to avoid a no-deal withdrawal.
Nicola Sturgeon will speak to opposition parties on Monday about working together to vote down the EU Withdrawal Agreement in the crunch parliamentary vote on December 11.
She will campaign for the two-year period for leaving the EU triggered by Article 50 to be extended to give Parliament time to find an alternative way forward.
SNP Westminster leader Ian Blackford has said he expects an amendment to suspend the Article 50 EU withdrawal process to be brought forward in the Commons in the coming days.
The First Minister's visit, as she heads to climate change talks in Poland, comes after all parties at Holyrood, except the Conservatives, united to back a motion opposing Theresa May's Brexit deal.
MSPs will vote on the motion at the Scottish Parliament on Wednesday.
Speaking before she travelled to London, the SNP leader said: "The last week has been a watershed moment in the Brexit process.
"Having now finally published its own official analysis of the economic consequences of Brexit, the UK Government can no longer hide behind their own spin - it is clear that any kind of Brexit will make Scotland and the UK poorer.
"The reality is the best deal is remaining in the EU, which is exactly what the people of Scotland voted for.
"With so much at stake for people's jobs and living standards, it is vital that MPs come together to reject the PM's deal, to rule out a no-deal Brexit and to secure an extension to Article 50.
"As soon as the Prime Minister's deal has been put to bed, all parties and MPs must come together to agree a better way forward."
Meanwhile, Scottish Secretary David Mundell will give a Brexit briefing to finance companies in Edinburgh on Monday.
Those taking part in the roundtable discussion include Treasury representatives, RBS, TSB, Tesco, Lloyds Banking Group and Scottish Financial Enterprise - the representative body for Scotland's financial services industry.
Mr Mundell said: "Scotland's financial sector is of the upmost importance with internationally renowned firms having a strong presence here.
"I am determined to ensure that the sector flourishes as we leave the EU.
"The industry should be reassured that the Prime Minister has agreed an ambitious Brexit deal with the EU that will protect Scottish jobs and business as well as open up opportunities for free trade around the world."
He said the agreement on the post-Brexit relationship for financial services is that it will be of "greater depth than any other the EU currently has with a third country".
He added: "Businesses and the public alike want the UK Government to get on with securing a deal. That is what we are doing."