Forecasters downgrade 'risk to life' threat of Storm Helene
17 September 2018, 07:21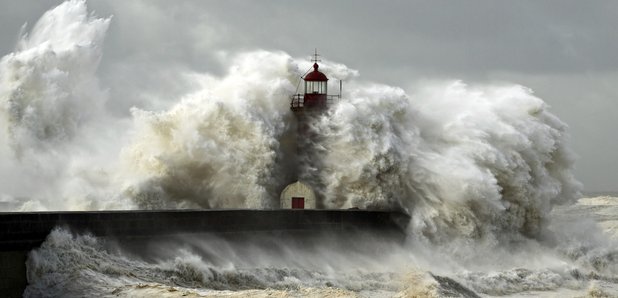 Forecasters have downgraded warnings that Storm Helene could pose a risk to life when it hits this week - but warned coastal communities to stay vigilant.
The Met Office warned on Friday the storm could bring hazardous conditions when it sweeps across the north of England and Wales and through the Republic of Ireland.
But the majority of Helene's strong winds are now predicted to spend themselves over the Irish Sea from Monday night and into Tuesday morning.
A spokesman for the Met Office said Helene could fell a few trees, which could bring disruption to transport links, but did not think it would reach the 70mph winds originally predicted.
Those in coastal areas are warned to be wary of large waves hitting the seafront.
But Helene is still due to bring unseasonably warm weather in London and the south east due as the low pressure draws up warm air from the south.
Some parts could see highs of 26C (78.8F), which is 7C to 8C above average for the time of year, the Met Office said.
The spokesman said: "Helene is still over the Atlantic but it's weakening and we're a lot more confident of what's going to happen.
"The centre of the storm will go up through the middle of Ireland and most of the strong winds will be in the Irish sea and to the west of Scotland."
A yellow warning remains in place but the storm is not thought to pose a risk to life.
"There is not a danger to life, but we are just saying be prepared for it be very windy for a while," the spokesman said.
Devon and Cornwall, parts of Wales and County Down in Northern Ireland as well as Northumbria, Cumbria and parts of Yorkshire in north of England are likely to see strong winds.