Forth Road Bridge Re-Opens After Lorry Overturned
14 March 2017, 19:17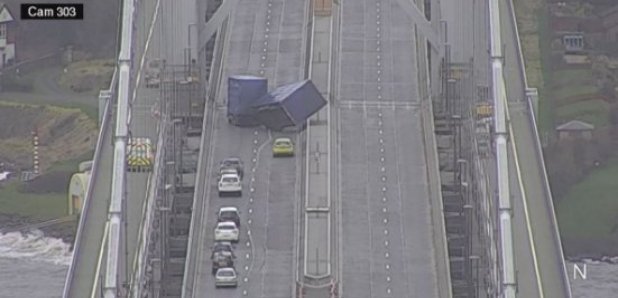 The Forth Road Bridge has reopened after a lorry that was blown over in high winds was recovered.
The vehicle was blown on to its side on the northbound carriageway at about 2.45pm on Tuesday, while the bridge was closed to high-sided vehicles.

Both sides of the bridge were shut while the lorry was recovered and it reopened at around 6.30pm.

The bridge was closed to high-sided vehicles due to high winds at 11.20am.

A Police Scotland spokesman said: ''The incident happened around 14:50 on Tuesday March 14.''

He added: ''Warning signs were in place prohibiting high-sided vehicles from crossing the bridge due to high winds. Inquiries are ongoing into the full circumstances.

''Police are advising motorists to avoid the bridge and find an alternative route.''

In January, a lorry driver was charged after his vehicle was blown over on the bridge, leading to almost a full day of closure for recovery and repairs.

Police said signs closing the bridge to high-sided vehicles were in place at the time.