Fresh Misconduct Claim Against Top Cop
19 January 2018, 16:45 | Updated: 19 January 2018, 16:46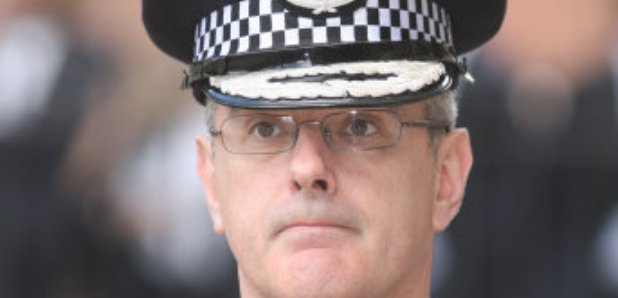 A fresh gross misconduct probe has been launched into Scotland's police chief, while another senior officer is also under a new investigation.
Chief Constable Phil Gormley is now the subject of a fourth probe and Assistant Chief Constable Bernard Higgins is under his third.
The Police Investigations and Review Commissioner (Pirc) received a fresh allegation about Mr Gormley on Tuesday and believes it could amount to gross misconduct, if proven.
Mr Gormley has been on special leave since September while accusations against him, which he denies, are investigated.
He is already the subject of three other misconduct probes.
Once each investigation is concluded, Pirc will submit a report to the Scottish Police Authority (SPA) containing a summary of evidence and an opinion on whether the misconduct allegations should be referred to a misconduct hearing.
Meanwhile, the fresh investigation into Mr Higgins centres around allegations made in October.
The watchdog has since considered these and deemed they would amount to misconduct, if proved.
Mr Higgins is already the subject of two probes - one criminal and one misconduct - by the commissioner.
He was suspended in November by the SPA after "a number of criminal and misconduct allegations".
Once concluded, Pirc will submit a report about the criminal allegations to the Crown Office and Procurator Fiscal Service and another two reports about the misconduct allegations to the SPA.