Funeral held for Britain's former Catholic Church leader
5 April 2018, 07:15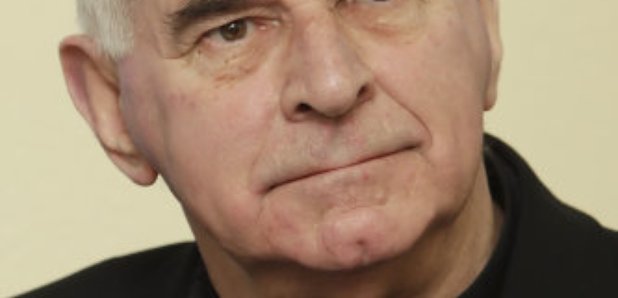 The funeral of Cardinal Keith O'Brien, formerly the Catholic Church's most senior cleric in Britain, is being held in Newcastle.
The 80-year-old, who resigned as Archbishop of St Andrews and Edinburgh in 2013 after admitting sexual misconduct, died in hospital last month following a fall.
A requiem mass is taking place at the Church of St Michael in Newcastle, led by Cardinal Vincent Nichols, Archbishop of Westminster.
He will be buried on Friday at Mount Vernon Cemetery in Edinburgh in the grave of his mother and father, in accordance with his own wishes, the church said.
Cardinal O'Brien resigned from his position in February 2013 after three priests and a former priest alleged improper conduct during the 1980s.
He initially contested the allegations but later apologised, saying his sexual conduct had "fallen beneath the standards" expected of him.
He had been a vehement critic of gay marriage, describing it as "grotesque", and spoke out against same-sex relationships.
Announcing his death, his successor as Archbishop of St Andrews and Edinburgh, Archbishop Leo Cushley, said: "In life, Cardinal O'Brien may have divided opinion - in death, however, I think all can be united in praying for the repose of his soul, for comfort for his grieving family and that support and solace be given to those whom he offended, hurt and let down.
"May he rest in peace."