Game Of Sofas As Scots' Fondness For 'Binge-Watching' TV Revealed
3 August 2017, 07:10 | Updated: 3 August 2017, 07:12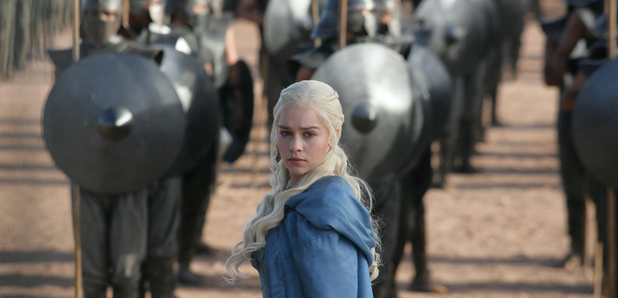 More than a third of Scots are "binge-watching" episodes of television programmes every week, a new report has suggested.
Ofcom research indicates that 74% of adults north of the border have used technology such as catch-up and on-demand services to view back-to-back episodes of shows such as House Of Cards or Game Of Thrones in one sitting.
It found that 38% of people are doing so at least once a week, while 57% do it at least once a month.
The findings were contained in the broadcast regulator's annual Communications Market Report for Scotland, and were drawn from a survey conducted in April and May of 2,356 adults across the UK, including 202 in Scotland.
When asked about why they "binge-watch" programmes, 70% of Scots who had done so in the last month said they found the experience relaxing and enjoyable.
However 33% admitted the temptation to watch another episode has cost them sleep and left them feeling tired.
Although watching television on-demand has increased in popularity, the report indicates that live broadcast TV is still central to Scotland's viewing.
Just over half of Scots said that if they wanted to watch TV, they would first "switch on the TV and see what's airing on live broadcast TV".
Last year, the Wimbledon men's singles final won by Andy Murray was the most-watched programme at the time of broadcast among adults in Scotland.
The Uefa European championships featured in five of the top 10 most-watched programmes at the time of broadcast.
Still Game, Only an Excuse?, Hogmanay Live and the England versus Scotland World cup qualifier completed the top 10 programmes watched live.
Glenn Preston, Ofcom's Scotland director said: "Technology has revolutionised the way we watch TV.
"Gone are the days of waiting a week for the next episode.
"Now people find it hard to resist watching multiple episodes around the house or on the move.
"But it's important to recognise that live television still has a special draw, and has the power to bring the whole family together in a common experience."