Game Of Thrones Stars Back Remain Campaign
15 June 2016, 08:14 | Updated: 15 June 2016, 08:17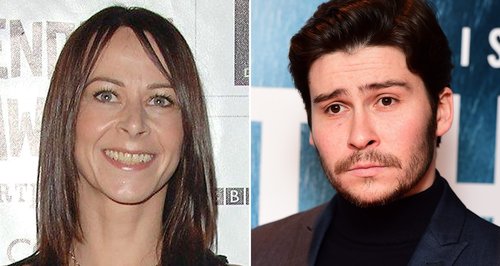 Two Scottish stars of the hit TV show Game Of Thrones have given their backing to Britain remaining part of the European Union.
Glasgow-born Daniel Portman, who stars as Podrick Payne in the fantasy series, and Kate Dickie, who played Lysa Arryn, are among more than 80 prominent members of Scotland's creative sector who argue Europe has benefited the country artistically and culturally.
Portman said: "Leaving the EU would be like stepping in a time machine and going backwards, it would undo so much of the work to establish peace that has been done in Europe.
"Brexit would give a boost to the far-right's politics of intolerance while Remain is all about building a people's Europe.''
Martin Compston, who starred in the TV drama Line of Duty, has also put his name to the statement - which says that while the EU "isn't perfect'' its funding has allowed arts projects to go ahead - along with Harry Potter star Katie Leung and Ewen Bremner, best know for the role of Spud in Trainspotting.
Benefits of being in Europe include "jobs, security, legal protection for workers and the opportunity to work closely with our neighbours,'' according to the statement.
It adds: "The artistic and cultural future of Scotland will be stronger and more successful because of the opportunities to continue to work, travel and create within the EU.''
Singers Craig and Charlie Reid of The Proclaimers and Donnie Munro have given it their backing along with authors Val McDermid, Christopher Brookmyre and Jenny Colgan, and Scotland's national poet Makar Jackie Kay.
McDermid said: "Writers love to communicate with as wide an audience as possible.
"Being part of the EU makes that process much easier and more fruitful. In a complicated digital world, our membership of the EU means we can protect our rights and our revenues much more readily.
"We Scots have a long history of sharing our creativity with our neighbours and developing strong links with European institutions, going back to the Middle Ages.
"Our culture has become richer, wider and deeper as a result. We've all benefited from that, and I don't want us to start looking inwards instead of outwards.''