Girls Think Sexism Is Entrenched In All Areas Of Their Lives, Charity Warns
21 September 2017, 06:22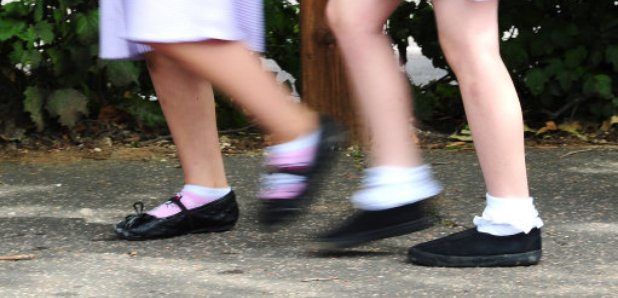 Girls overwhelmingly think that "sexism and gender stereotypes are entrenched in all areas of their lives", a leading charity has said.
They feel pressured to alter their natural behaviour, sensing there are different expectations for males and females, according to the Girls' Attitudes Survey, commissioned by Girlguiding.
Girls encounter stereotypes from adverts, films, television, teachers, parents and friends, with social media the most common arena for oversimplified portrayals.
Overall, levels of sexual harassment in schools have increased, with "sexual intimidation via social media" showing the greatest rise since a similar survey in 2014, the report said.
From as early as age seven, females are "deeply affected by gender stereotypes" and a significant minority of schoolgirls believe some subjects are "more for boys".
Despite this, most girls feel confident in their ability to protect themselves online and "are unfazed about entering a male-dominated area of work", according to the report.
Maria Miller MP, chairwoman of the Women and Equalities Committee, said the level of sexual harassment in schools was "of deep concern".
She said: "These problems are linked: sexual harassment occurs when sexist stereotypes flourish.
"The Government has to show more urgency; there must be clear guidance for schools that leaves them in no doubt about their responsibilities to keep girls safe and tackle gender stereotypes, as well as support for those experiencing harassment and abuse."
The survey shows that;
:: Almost two-thirds of 13 to 21-year-old's said they had experienced sexual harassment in the past year;
:: More than a quarter of girls aged between 11 and 21 said their skirts had been pulled up by boys at school or college in the past week;
:: Some 55% of those aged seven to 21 said gender stereotypes affect their ability to say what they think;
:: More than half of all girls will change how they dress and express themselves in order to conform to the stereotypes they are sold;
:: Around one in three of those aged between 11 and 21 say stereotypes make them more determined to succeed.
Sophie Wallace, from Girlguiding's advocate panel, said: "While there are glimmers of hope, these statistics are still shocking.
"Society needs to understand that gender stereotypes aren't just harmful but a barrier to progress."
A total of 1,906 girls and young women aged between seven and 21 from inside and outside of guiding took part in the 2017 survey, carried out by the specialist research group ChildWise.
The majority of questions were completed online and the questionnaire was partially adapted for different age groups.
The Girls' Attitudes Survey, the largest piece of research of girls and young women in the UK, is conducted annually.