Gordon Brown Laments 'Full-Blown Mental Health Emergency' In Scotland
11 September 2017, 06:38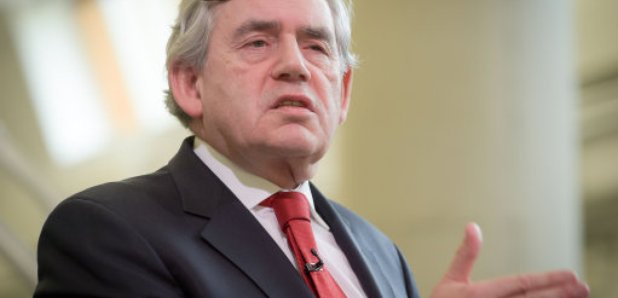 Former Prime Minister Gordon Brown has said there is a "full blown mental health emergency" in Scotland as he highlighted a charity which is hiring its own mental health staff.
The Cottage Family Centre in Kirkcaldy, Fife, provides support to vulnerable families and is launching a £100,000 fundraising campaign to help meet demand for counselling staff and a new family therapeutic worker.
The charity, which has named Mr Brown as honorary patron, has already raised £100,000 this year.
NHS Fife is one of five health boards in the country which did not meet the Scottish Government's 18-week waiting time standard for child and adolescent mental health treatment in figures published on Tuesday.
Mr Brown said: "NHS crises should have been a thing of the past. Of course the Scottish Government is free to spend as it sees fit but their decisions mean that far less is being invested in the NHS than the Barnett formula ever intended.
"In effect, it has left the NHS in Scotland hundreds of millions of pounds short of what it should have. The crisis in Fife mirrors what is happening across the entire country. There is now a full-blown mental health emergency."
He added: "The Cottage has done magnificently to raise money and it speaks volumes that the staff there have chosen to use part of it to solve a growing problem in the town and country."
Pauline Buchan, Service Manager at The Cottage, said: "The new project will provide training and mentoring for an identified group of adolescents whose emotional well-being is causing concern, and who are experiencing difficulty attending and engaging with school and other social situations.
"It is important to recognise the impact mental health can have on the family unit."
Minister for Mental Health Maureen Watt said: "In the last 10 years, the budget of our NHS has increased by £3 billion.
"Next year we will deliver at least a real terms increase in the revenue budget as part of our commitment to increase funding by a further £2 billion by the end of this Parliament.
"Mental health is a priority for this Government which is why we are putting in place a 10-year strategy.
"This sets out how we can improve early intervention, have better access to services and better responses in primary care settings.
"We have doubled the number of child and adolescent mental health service psychology posts and are investing an extra £150 million in mental health over five years.
"We will also be commissioning a review into rejected child and adolescent mental health service referrals as a foundation for making further improvements."