Government consider review after mesh linked death
6 September 2018, 15:20 | Updated: 6 September 2018, 15:22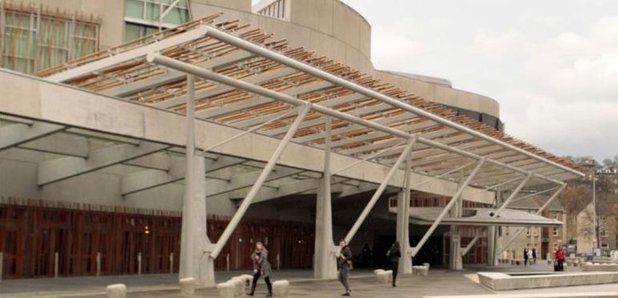 The Scottish Government will consider whether a review or inquiry should be held after the death of a woman was linked to a mesh implant, Nicola Sturgeon has said.
The case of Eileen Baxter, 75, who died last month after being admitted to the Royal Infirmary of Edinburgh, was raised during First Minister's Questions at Holyrood.
Labour MSP Neil Findlay said he believed the case was the first time mesh had been specifically cited as one of the underlying causes of a woman's death in Scotland.
Last month Holyrood's Public Petitions Committee called for the use of mesh implants to stop, citing "serious concerns" over an independent review into their use.
Mr Findlay said: "With this new information, will the First Minister now instruct an inquiry into Ms Baxter's death, will she instruct NHS health boards not to buy one more box of mesh implants, will she instruct the NHS to clear their shelves of all mesh and will she make sure that not another implant is carried out in Scotland using this grotesque and deadly product?"
Ms Sturgeon said the issue is "extremely serious" and gave her condolences to Ms Baxter's family and friends.
She said: "The Scottish Government doesn't hold information on individual patients or their treatment but if we are supplied with information on Ms Baxter's case we will give that very careful consideration and consider whether any further review or inquiry into that specific case is required."
Ms Sturgeon said she is due to discuss the issue of mesh more generally with the Health Secretary.
Last year the independent review concluded the procedure - used in the treatment of pelvic organ prolapse (POP) and stress urinary incontinence (SUI) - must not be offered "routinely" to women with pelvic organ prolapse.
The review was announced by the Scottish Government in 2014, with health boards requested to stop the procedure until its conclusion.
"The use other than in exceptional circumstances remains under suspension in NHS Scotland," the First Minister said.
"We've seen the number of operations fall dramatically. In the six months to March this year there were 33 operations carried out, that compares to over 1,100 in the similar period in 2013/14.
"We will continue to have that suspension in place until the chief medical officer is satisfied. The chief medical officer also announced some further actions following the petitions committee report.
"Medical devices across the UK are regulated by the Medicines and Healthcare products Regulatory Agency and that is a reserved matter but we will continue to work within the health service to ensure that we are taking appropriate action."
The final report of the independent review was branded a "whitewash" by women who have suffered painful and debilitating complications from mesh, including campaigners Elaine Holmes and Olive McIlroy, who brought the issue to prominence when they lodged a petition with the Parliament on behalf of the Scottish Mesh Survivors campaign.
Professor Alison Britton has been commissioned to conduct a review of the review, which is due to report later this year.