Government to challenge Salmond on complaint
20 September 2018, 19:31 | Updated: 20 September 2018, 19:33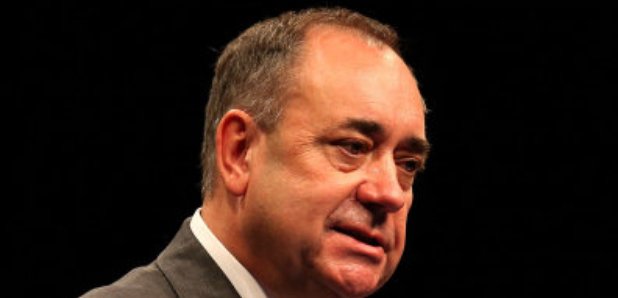 The Scottish Government has notified court officials it intends to contest Alex Salmond's legal action over its handling of sexual harassment allegations made against him.
Two complaints were raised in January against the former first minister, who strongly denies the allegations, and he was informed of an investigation in March.
Mr Salmond, who has since resigned from the SNP, is taking court action against the Scottish Government to contest the complaints process activated against him.
His petition for a judicial review was lodged at the Court of Session in Edinburgh in late August.
The Scottish Government said it is confident its processes are "legally sound".
In a statement on Thursday a spokesman said: "The Scottish Government has this afternoon formally notified the Court of Session of our intention to contest the judicial review being brought by Mr Salmond.
"As we have said previously, we are confident our processes are legally sound and we will vigorously defend our position.
"There are a number of inaccuracies in Mr Salmond's public statements and we will address those matters in court."
Mr Salmond resigned from the SNP on August 29, saying he was giving up his membership to avoid potential divisions within the party.
A spokesman for Mr Salmond said: "We are delighted that the Scottish Government have now conceded our right to bring the petition.
"Alex is pleased of the progress in bringing his case for Judicial Review before the Court but aware that today's step forward is but the first round.
"We will do our substantive talking before the Court of Session."