Status Quo 'Not An Option' For Review Of Education, John Swinney Says
23 March 2017, 11:05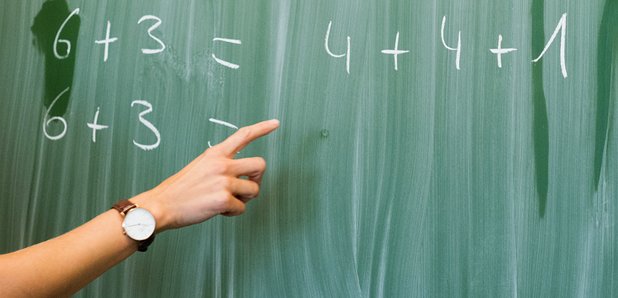 The status quo ''is not an option'' for Scottish education in a review of how schools are run, ministers have said.
The Scottish Government has proposed changes including head teachers being handed more control over decisions and funding moving from councils to schools to help tackle the attainment gap and drive achievement.

Education Secretary John Swinney said the Government is ''still digesting'' about 11,000 review consultation responses but described the number of people in Scottish education against change as ''worrying''.

Speaking at Queen Margaret University in Musselburgh, East Lothian, he said: ''Already it is clear that there is a strong body of opinion that does not accept the need for change and what is perhaps most worrying is that body of opinion is from within Scottish education.

''Looking at the data, the status quo is not an option. Change is needed, change is happening and more change is coming.''

He said teachers and parents were best-placed to make decisions about school pupils and teachers ''must be free to teach'', with public services focusing on the individual ''not their own organisation''.

He added: ''This is a vision of empowerment and devolution, devolution from local authorities to schools to include head teachers, teachers, parents and communities, and devolution from a national to a local or regional level.''

Mr Swinney made a series of pledges, saying: ''Our reforms will be built on the best evidence of what will work, they will empower schools, they will not take the overly-prescriptive top-down approach so damaging elsewhere in these islands and they will rightly put children and young people right at the heart of Scottish education.

''There will be major changes and I know that change is difficult.

''It would be easy to accept the status quo but doing more of the same will not achieve our ambitions for our children and young people and their future.

''Therefore, we will change our approach to the delivery of education.''

He plans to publish a next-steps document in June on the review proposals and funding.

Deputy First Minister Mr Swinney also announced a new training scheme for head teachers and revealed a partnership with the Hunter Foundation to create head teacher leadership academies.

He also said benchmarks had been published for all curriculum areas to ''provide clarity'' for teachers on the standards for pupils to reach.

''Our faith in our head teachers and in our teaching professionals underpins the reforms we are now set upon,'' he added.

The Scottish College for Educational Leadership will run the Excellence in Headship scheme for existing head teachers backed by £1.6 million of Scottish Government funding over four years, teaching skills including ''leading system change'' and ''organisational effectiveness'', and offering an international exchange programme to learn from peers in other countries.

The Government will invest £2 million in the next four years along with £1 million from the Hunter Foundation in the leadership academies, run by social enterprise Columba 1400, which will train 320 teachers in the first year.