Government urged to provide more support to families with twins or triplets
15 March 2018, 12:18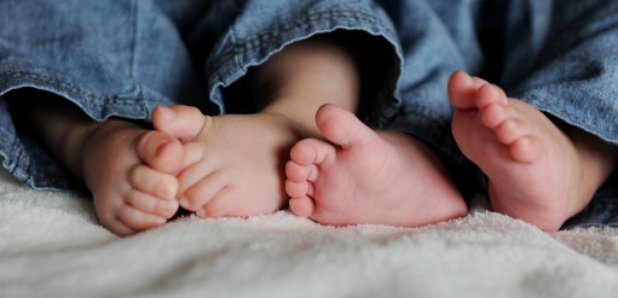 The Scottish Government has been urged to take action to help parents cope with the physical, emotional and financial pressures of having twins or triplets.
A petition lodged at the Scottish Parliament calls on ministers to take steps to address the "unique challenges" faced by families who have multiples.
The move is being spearheaded by Jennifer Edmonstone, an activist and secretary of the East Kilbride Twins and Triplets Club.
She told Holyrood's Public Petitions Committee: "Many of the relevant Scottish Government policies I accept are aimed at families more generally, including baby boxes and grants for those in need.
"Via this petition I want to show that having multiple births is so different in so many ways and therefore the government needs to aim some of its relevant policies directly at families with multiples."
MSPs heard that in addition to a high risk pregnancy and birth, 68% of twins and 95% of triplets are born prematurely compared to 7% of all births.
Ms Edmonstone said more than half (52%) of twins require extra time in hospital, with further medical care once discharged a common consequence of premature birth.
In addition she told the committee that post natal depression and relationship breakdown are more prevalent in families with multiples, while 80% of mothers of twins or triplets do not breastfeed compared to 60% of singleton mothers.
On the financial side, she said the cost of sending two children to nursery on a full time basis was around £55,000 over six years for two children born two years apart, compared to £70,000 over only five years for twins.
She also highlighted UK child benefit, which pays a premium for the first child born.
"If multiples are a mothers first pregnancy in particular what hasn't been considered is the requirement to buy two of many items at the same time," she said.
"It has been estimated that twins doesn't cost double, but it is about 50% more than one child and this needs to be accounted for.
"Families with multiples are asking for help.
"Ways in which the Scottish Government could help are as follows: increase and match child benefit for each multiple born, provide more funding earlier for childcare for families with multiples and provide support for improvements in maternity leave, maternity pay and paternity pay by bringing this petition to the attention of Westminster.
"If improvements like that are made it's likely that women will be in a better position to return to work sooner and multiples will be put on an equal footing with singletons."
The committee agreed to write to the Scottish and UK Governments as well as organisations including the Royal College of Nursing and the Multiple Births Foundation, to seek their views on the issues raised in the petition.