Great Britain miss out on curling final
23 February 2018, 17:11 | Updated: 23 February 2018, 17:15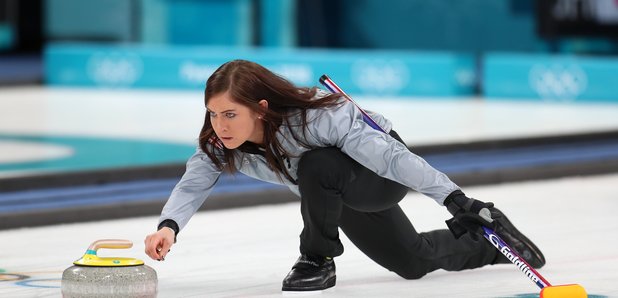 Great Britain missed out on a place in the Olympic women's curling final after being easily beaten 10-5 by Sweden at the Gangneung Curling Centre.
A short final shot from skip Eve Muirhead in the seventh end gifted the Swedes a three against the hammer and effectively ended the semi-final contest.
In a repeat of their experience in Sochi four years ago, Muirhead's team must now pick themselves up for a bronze medal play-off on Saturday.
Muirhead had gone into the game full of confidence after a superb win over pre-tournament favourites Canada in their final round-robin match.
But Muirhead, Anna Sloan, Vicki Adams and Lauren Gray were always up against it taking on Anna Hasselborg's Sweden, who capitalised on some ponderous British play to establish an early lead.
Muirhead briefly drew her team level after the fifth but her dismal seventh meant that once again she will have to be content with bronze at best.
Muirhead told BBC Sport: "We gave it our all but the Swedish girls were on fire. I missed a couple of key draws and you can't afford to do that.
"We're gutted but we have still got a medal to play for and we will give it our all tomorrow.
"Any semi-final you lose is hard. As a team I thought we had a good opportunity but unfortunately we were on the back foot from the start."
Team-mate Anna Sloan added: "We can go away proud of ourselves for the way we pulled together as a team. I'd like to thank everyone at home and the National Lottery for all their help. There is still a medal to win."