Halloween Fright As Snake Found In Home
31 October 2017, 13:40 | Updated: 31 October 2017, 13:41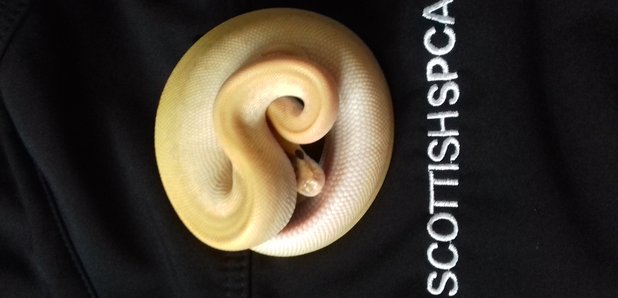 A snake has been reunited with its owner after giving a neighbour a Halloween fright by appearing in her kitchen.
The alarmed woman called the police for help when she discovered the reptile in her home in Bathgate, West Lothian, on Tuesday.
Police passed the call on to the Scottish SPCA, who found the two-foot royal python curled up under the metal grate behind the fridge.
Two-month-old Fleur had been missing from the flat upstairs for three to four weeks and had slithered her way into the property downstairs.
Senior animal rescue officer Fiona Thorburn said: "Obviously finding a snake in your kitchen can be a bit disturbing - but it wouldn't be Halloween if something like this didn't happen!
"Snakes are notorious escape artists. They're very clever and can figure out how to manipulate locks, so owners have to be careful to ensure their vivariums are secure.
"This story, thankfully, has a happy ending.
"Fleur, the royal python, has been missing for three to four weeks, so her owner Phoebe was delighted to hear from us about having found her this morning."
The snake was in good condition despite its adventure.
Anyone concerned about the welfare of an animal should contact the Scottish SPCA animal helpline on 03000 999 999.