Head of armed police under investigation
26 November 2017, 12:41 | Updated: 26 November 2017, 12:46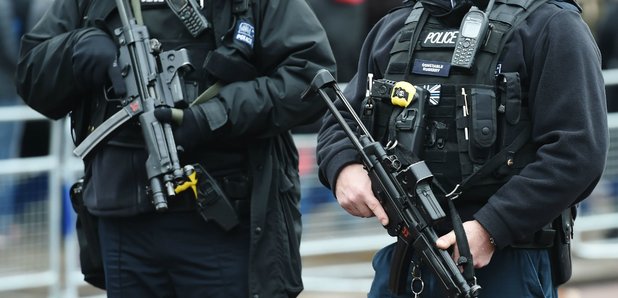 The head of armed policing in Scotland and his deputy are among the officers being investigated as part of a probe into criminal and misconduct allegations, the Justice Secretary has said.
Assistant Chief Constable Bernard Higgins was suspended on Friday by the Scottish Police Authority (SPA) after allegations were brought to the oversight body's attention by the Police Investigations and Review Commissioner (Pirc).
Superintendent Kirk Kinnell and Chief Inspector Bob Glass were also suspended, according to a newspaper.
Asked about the newspaper's report, Mr Michael Matheson said: "I think at this stage it wouldn't be appropriate for me to start mentioning names of those particular officers.
"But the two which I know that have been suggested are individuals who were involved in the investigation.
"As far as I'm aware, they are two of those who are part of the complaint that's been received by the Pirc that's now being investigated by the Crown Office."
The Justice Secretary added: "The individuals who are involved in this are related to those involved in the firearms unit within Police Scotland and the training facility which we have at Jackton."
One other officer has been suspended while a further two have been placed on restricted duties.
Asked what the allegations relate to, Mr Matheson continued: "I don't want to get drawn into it too much because it is a live investigation that is now being directed by the Crown.
"But, as far as I'm aware, it relates to issues of misconduct and gross misconduct.
"The exact detail of that is for the Crown to determine because it is now a live, potentially criminal, investigation."
He went on: "Like any investigation that could be criminal in nature, it is important that we recognise there is due process to be gone through there.
"The SPA have considered the matter on the basis of what has been provided to them by the Pirc, and the Crown Office are now directing this investigation.
"So I think it's important we don't get drawn into speculating about the nature of the actual complaint and the actual details of it, given that this is a matter that's now being directed by the Crown Office and is now being investigated."