Helicopter's fuel leak could have led to explosion, emergency report finds
12 July 2018, 05:33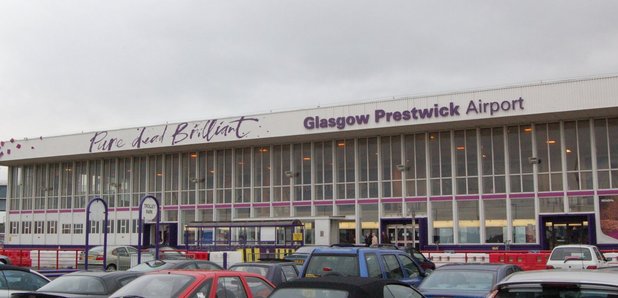 There was a "high risk of explosion" at Glasgow Prestwick Airport after a helicopter suffered a major fuel leak, an investigation has found.
The Bell 412 helicopter lost 322 litres of fuel while being transported from the US city of Houston inside a cargo plane after being bought by a German company.
After the plane landed, its flight crew smelled fuel and alerted the airport's ground operations team.
Prestwick activated its emergency response plan and the plane was evacuated as fuel was seen leaking from the helicopter, through the plane's fuselage and onto the ground.
The report into the incident on March 30 last year by the Air Accidents Investigation Branch (AAIB) said: "The RFFS (Rescue and Fire Fighting Services) subsequently stated that the measured fuel vapour levels indicated a high risk of explosion and that the fuel flammability limits were potentially in range."
After the plane was made safe, all cargo, including the helicopter, was manually offloaded.
Investigators found that strong, plastic shrink-wrap used to encase the helicopter had been applied so that the opening of a vent - from which the fuel leaked - was exposed.
There was confusion between the buyer and seller of the helicopter over who was responsible for preparing it for transportation, the AAIB noted.
It made a recommendation to the seller, American firm Bristow US LLC, relating to the importance of ensuring helicopters are not carrying fuel when they are placed on cargo planes.