Henry McLeish: We Need Extra MSPs
13 January 2017, 07:10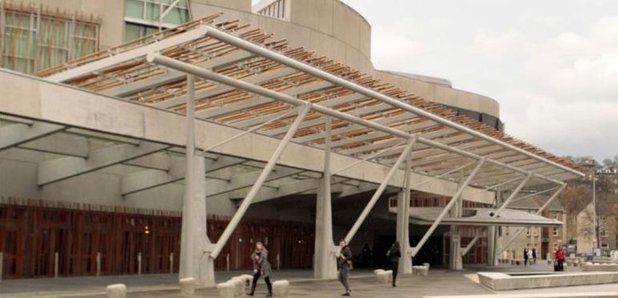 Former first minister Henry McLeish would like to see an increase in the number of MSPs and a rise in the amount of work that can be done at Holyrood.
In written evidence to the Commission on Parliamentary Reform, Mr McLeish described the current number of 129 MSPs as "incredibly limiting''.
He pointed to Nordic countries with similar populations which he said have more elected representatives per head of population and are able to take on a bigger workload.
An increase in members would help with extra powers coming to the parliament, Mr McLeish believes.
He is due to appear at the committee on Monday along with another former Labour first minister, Jack McConnell.
Mr McConnell said he is concerned that some MSPs work more for their party rather than constituents.
The committee was set up to give the Scottish Parliament "an MOT'' and will look at issues including the processing of legislation and the committee system.
In his published evidence before the meeting, Mr McLeish said: "The Scottish Parliament is a remarkable success story, 20 years on from the publication of the Scotland White Paper in 1997 and the endorsement by the people of Scotland in the September Referendum.
"There are outstanding examples of innovation, ground breaking legislation, consistent and effective scrutiny of Government and excellent committee work.''
His suggestion on increasing the number of MSPs was "not a partisan or political issue'', he said, but something that could get ``a whole lot worse as Holyrood assumes more importance in the continuing redistribution of powers and responsibilities within the United Kingdom''.
He added: "The size of the Parliament: some work may be underway to look at the Nordic countries, especially those with a similar population to Scotland, but if not this would be a useful exercise.
"There, Parliaments are bigger and have more elected representatives, per head of population, and are able to undertake a bigger workload consistent with their status of being sovereign nation states.
"Scotland's future is unknown but even anticipating some modest future increases in the number of powers and discounting anything more dramatic the work of Holyrood may be under significant pressure.''
Mr McLeish also questioned the current voting system for Holyrood and would like to see change.
Mr McConnell, first minister between 2001 and 2007, said: "I believe that the balance between MSPs representing their constituents and being part of a collective party organisation has shifted too far in the direction of the party and is not strong enough in the connection with the constituents.
"I believe this is partly an outcome of the mixed-member electoral system, but also partly an outcome of the way in which the parties have operated internally, and how the committees function.''