Hoax Ambulance Calls Up 84% Since 2012
29 October 2017, 08:14 | Updated: 29 October 2017, 08:16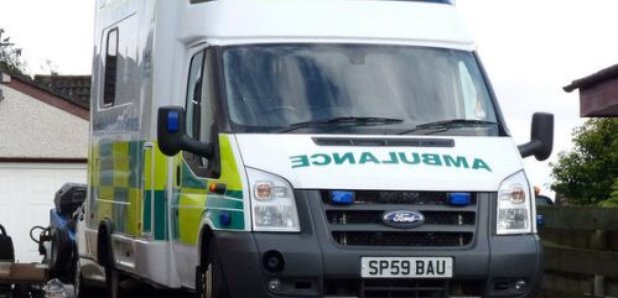 Hoax calls to the Scottish Ambulance Service have almost doubled in the past five years, new figures show.
Malicious emergency calls rose by 84% - from 881 in 2012/13 to 1,622 in 2016/17.
The figures, obtained through a freedom of information request by the Scottish Liberal Democrats, also show the number of emergency incidents rose 11% in the same period to 570,354.
Party health spokesman Alex Cole-Hamilton warned that hoax calls to the ambulance service risk lives.
He said: "The people in our ambulance service do an incredible job which saves countless lives.
"The service has responded to approaching three million call-outs during the last five years and services are busier and busier. It is therefore concerning to see that hoax calls have doubled in the same time frame.
"Anyone who maliciously calls for an ambulance should be ashamed of themselves. These calls are putting lives in danger. An ambulance that is diverted to a hoax is one that is unavailable to save a life elsewhere.
"We all know the strains that our health staff are under and as such we need to ensure that the Scottish Ambulance Service and other agencies have the resources they need to educate people over the dangers that malicious calls pose."
A Scottish Ambulance Service spokesman said: "Anyone who calls 999 without a genuine need is potentially putting lives at risk by tying up valuable resources that could be needed to respond to a life-threatening call.
"When appropriate, malicious or nuisance callers are reported to the police, however in many cases the call is a result of a social issue rather than malice and the patient may still need assistance.
"In these cases, the relevant agencies are advised so that appropriate care can be provided."