Holyrood Brexit Minister Mike Russell To Give Statement To MSPs
25 January 2017, 06:36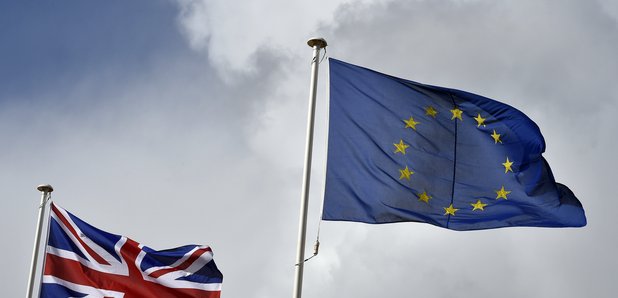 Holyrood's Brexit Minister Mike Russell is to give a statement to MSPs in the wake of the Supreme Court ruling that the UK Government is "not legally compelled'' to consult the three devolved administrations.
Mr Russell will address the Scottish Parliament on the implications of the judgment from the UK's highest court.
While the Supreme Court decided Theresa May must give MPs a vote before triggering Article 50, the 11 judges unanimously ruled this does not need to to apply in the devolved assemblies in Edinburgh, Cardiff and Belfast.
First Minister Nicola Sturgeon was left "obviously disappointed'' with this and insisted it was ''becoming clearer by the day that Scotland's voice is simply not being heard or listened to within the UK''.
The SNP leader has already declared she will press ahead with a vote in Holyrood on triggering Article 50, saying the Scottish Government would bring forward a legislative consent motion.
And she argued claims from pro-UK politicians that Scotland is an "equal partner'' in the Union had been "exposed as nothing more than empty rhetoric''.
The Scotland Act of 2016, introduced after voters opted to stay in the UK in 2014, enshrined in legislation the Sewel Convention - which states Westminster will normally only legislate on devolved matters with the express agreement of MSPs.
In the ruling, Supreme Court President Lord Neuberger stated that "relations with the EU are a matter for the UK Government''.
With Scotland having voted to remain in the EU in the 2016 referendum, the First Minister had already warned plans to take the UK out of the single market ''undoubtedly'' makes a second referendum on Scottish independence more likely.
She said the Supreme Court judgment raised "fundamental issues above and beyond that of EU membership'', questioning: "Is Scotland content for our future to be dictated by an increasingly right-wing Westminster government with just one MP here - or is it better that we take our future into our own hands?
''It is becoming ever clearer that this is a choice that Scotland must make.''
Scottish Secretary David Mundell dismissed the First Minister's comments, saying ''Scotland's voice is being heard clearly throughout the whole process''.
Mr Mundell demanded: ''We want the SNP to take the uncertainty of a second referendum off the table and come together with us as we move forward - because that is how we will get the best possible deal for Scotland and the whole of the UK as we leave the EU.''