Holyrood expected to vote against assessments for P1 children
19 September 2018, 07:17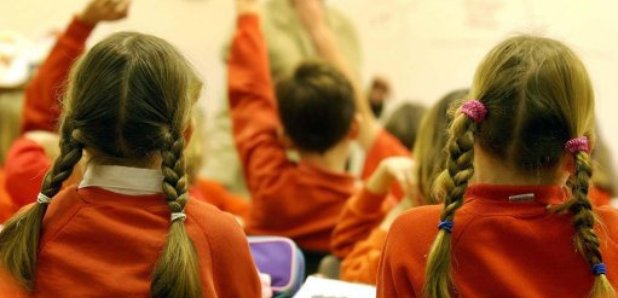 The Scottish Government is facing defeat in a vote on the use of national assessments for P1 pupils.
MSPs at the Scottish Parliament are expected to back a Tory motion calling on ministers to halt the use of tests for the youngest students.
Holyrood's four opposition parties are all against national standardised assessments for four and five-year-olds.
But while the minority SNP administration is facing defeat on the issue, the result of the vote is not binding on the government.
Education Secretary John Swinney continues to insist that the tests are a "valuable tool for teachers to identify the next steps in a child's learning" and that the "additional information they provide is particularly useful in the early years if we are to continue to close the attainment gap".
He demonstrated the tests to both MSPs and the media on Tuesday, in a bid to ensure an "accurate and informed debate".
But opposition leaders say if the Scottish Government is defeated, Mr Swinney should respect the wishes of the Parliament and call a halt to the tests.
Conservatives submitted the motion,- which questions if the assessments are "in line with the play-based learning philosophy" of early years education, after some teachers reported P1 pupils had been reduced to tears.
Tory education spokeswoman Liz Smith said: "The SNP needs to rethink its plans for those tests to be introduced in P1 and call an immediate halt.
"Parents and teachers are all raising concerns about the way these are being introduced. And the truth is it would be irresponsible not to listen to them."
She added: "This debate is a chance for the Scottish Parliament to have its say on this matter and it is time the SNP's bluster on this important issue stops."
But SNP MSP Gordon MacDonald, a member of Holyrood's Education Committee, accused the Conservatives exploiting the issue for political gain.
He hit out: "Ruth Davidson's Tories are guilty of grandstanding, preying on the anxieties of parents and blatant political opportunism.
"And they're prepared to do so at the expense of kids' education, it's an utter disgrace.
"The Tories are seeking to create monster out of a serious challenge we should all unite behind, driving up standards in our schools.
"To do that, we need data from P1 to ensure we're making progress.
"And the Tories used to share that ambition.
"They even put it in their last Holyrood manifesto."