Holyrood Survey On Sexual Harassment
31 October 2017, 19:05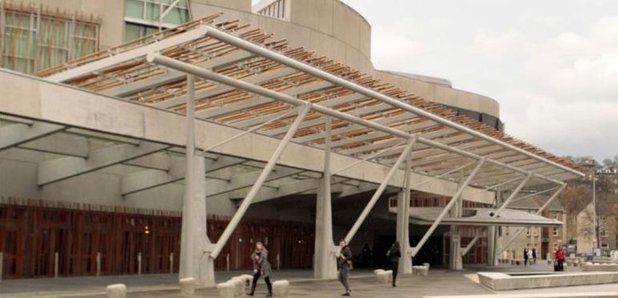 An anonymised survey will be carried out to determine the extent of any sexual harassment problem at Holyrood as it was confirmed the Scottish Parliament has no current cases.
The survey of all staff is one of a series of steps to tackle sexual abuse announced by the Scottish Parliament, Government and parties after claims of misconduct emerged.
The SNP is investigating separate complaints of sexual harassment made by two people while all other parties said they have no current cases.
Presiding Officer Ken Macintosh held an urgent meeting with representatives from each party including Nicola Sturgeon and said they "unanimously endorsed a zero-tolerance approach to harassment and sexual misconduct in the workplace".
He added: "We're not aware of any specific or current cases ... Historically, cases are very low indeed.
"However, we live in a sexist society where harassment takes place and clearly Holyrood will not be immune to it.
"We need to make sure that we take action that's going to encourage people to come forward and make sure that they feel comfortable and then, at that point, perhaps we will be aware of the extent of the problem."
A Scottish Parliament spokesman said cases of inappropriate behaviour or harassment brought to the attention of officials over the last five years were ''in single figures'' and one historic case had been referred to police.
The government confirmed the number it has dealt with is similar and it is reviewing sexual harassment complaint procedures, as are the parliament and all political parties.
A confidential phone-line for reporting concerns will be operational by the end of the week.
Speaking before the cross-party meeting, Ms Sturgeon said: "As long as we're talking about women coming forward or the procedures of organisations we're dealing with the symptoms of a problem, not the root cause of a problem.
"The root cause here is the behaviour of some men who believe they can act with women with impunity, abuse positions of power and indulge in behaviour that is unacceptable anywhere that it occurs.
"We need to all focus on changing the culture that allows men to think that that behaviour is acceptable."
The Deputy First Minister said men must examine their behaviour and pointedly answered a question on the issue at parliament despite it falling under the brief of Equalities Secretary Angela Constance.
John Swinney said: "The government wants to make clear that it is the conduct and behaviour of men that needs to change if we are to end the sexual harassment and abuse of women, whether that be in their workplace, their social life or in their home.
"Therefore, as the most senior male minister in the Scottish Government, I wanted to answer this question and to make clear that it is up to men to make these changes and men must examine their own behaviour."
Labour MSP Monica Lennon said the allegations of sexism and harassment were "sickening but unfortunately not surprising".
She called for an independent review of the procedures and culture of parliament, informed by women's organisations and trade unions.
The harassment claims first emerged after human-rights lawyer Aamer Anwar said on Sunday women ranging from MSPs to interns had raised concerns about behaviour across the Scottish Parliament.