Holyrood to approve new income tax system for Scotland
20 February 2018, 06:24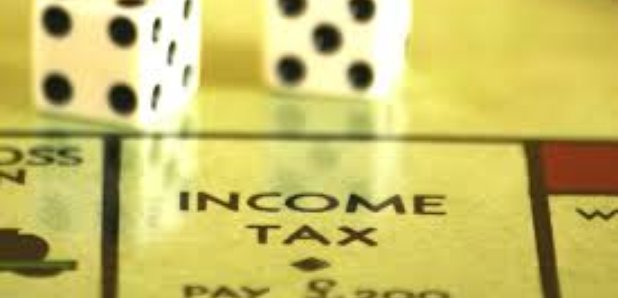 MSPs are expected to back plans to create a new income tax system for Scotland in a key vote at Holyrood.
Finance Secretary Derek Mackay hailed the occasion as a "important day for Scotland's future", with SNP ministers insisting seven out of 10 of taxpayers north of the border will be better off next year under the plans.
Both the higher and top rate of income tax will both be increased by 1p from April 1 2018, rising to 41p and 46p respectively.
In addition the Scottish Government will levy a new intermediate rate of 21p on income between £24,000 and £43,430.
But the increase in the personal allowance - the amount people can earn before they start paying income tax - together with the introduction of a 19p "starter rate" on earnings between £11,850 and £13,850 means that most Scots will pay less in 2018-19 than in 2017-18.
Mr Mackay said: "Our progressive approach to reforming income tax will deliver greater tax fairness and protect the lowest earning taxpayers in Scotland.
"By using our devolved income tax powers we will ensure we have an additional £428 million next year to support a Budget that will help mitigate UK budget cuts, protect our NHS and other public services, support our economy and tackle inequality in our society.
"This is an important day for Scotland's future and I hope parliament comes together to back our proposals and set income tax rates that will help deliver the best outcomes for the people of Scotland."
Mr Mackay spoke out ahead of a debate in Holyrood on income tax reforms - part of the wider Scottish Budget for 2018-19.
The Greens, who have six MSPs, already pledged to support the Budget, allowing it to pass through the Scottish Parliament.
Scottish Green co-convener Patrick Harvie said: "Green MSPs will support tonight's income tax rate resolution because it is a significant step towards making Scotland fairer and will help turn a funding cut into a real-terms increase for local services.
"It shows that the Green approach to politics - constructive but challenging - gets results."
The SNP fought the 2016 Holyrood election with a pledge not to increase the basic rate of income tax Scotland for the five years of the Parliament's term.
Conservative economy spokesman Dean Lockhart said: "The SNP are about to break a central manifesto promise and raise income taxes while the economy is falling far behind Europe and the UK.
"It is now clear that, after a decade in power, the SNP is responsible for the lowest trends in economic growth for 60 years.
"The SNP's failure to grow our economy is directly responsible for less money being available for schools, hospitals and public services.
"The SNP's only answer is to raise taxes despite protests from business groups who know this will simply damage the economy further.
"Once again the SNP is making hard-working taxpayers in Scotland pay more and get less."
Labour finance spokesman James Kelly also hit out at the SNP, saying: "These tax changes won't deliver the funding our public services need and will not come close to reversing the Tory tax cut for the richest few.
"With 260,000 children living in poverty in Scotland a penny on the top rate simply doesn't cut it.
"Lifeline services are facing huge cuts but the SNP's response is to tinker around the edges of our tax system rather than deliver the real change it needs.
"Labour would ask the richest to pay their fair share with a 50p top rate of tax, and use the revenues to properly fund public services and tackle poverty."
Scottish Liberal Democrat leader Willie Rennie said: "A tax rise is a contract with people to fix a problem and to invest in a solution.
"That's why, unlike the Scottish Conservatives whose top priority is a tax cut for the people on the very highest incomes, Scottish Liberal Democrats believe in putting a penny on income tax to raise money to invest in education, mental health and local services."