House-Building Target Will Be Missed Without Massive Increase, Labour Claims
13 November 2017, 06:35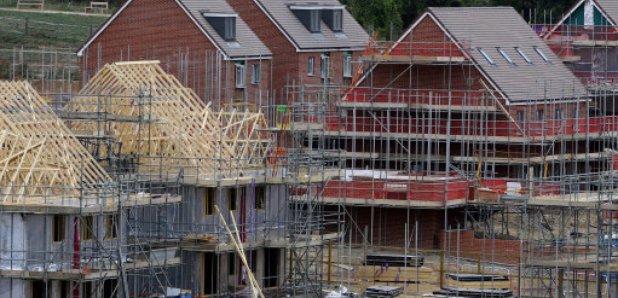 The Scottish Government is on course to miss its house-building targets unless there is a massive increase in the number built, Labour claims.
The Government plans to build 50,000 affordable homes between 2016/17 and 2020/21, 35,000 of which will be for social rent, and has allocated more than £3 billion of funds for the programme.
Scottish Labour analysis shows the average number of affordable homes built each financial quarter since the pledge was made is 1,808, 47% lower than the average of 2,673 needed each quarter from now to hit the target.
The average number of homes for social rent built each quarter in 2016/17 is 1,099.
An average of 2,850 homes for social rent will have to be built each quarter in order to meet the 35,000 target by 2021, a 159% increase.
Data released by the Scottish Government in June showed the number of approvals for affordable homes rose by 29% last year to 10,267 - a new annual record.
The number of housing starts in the year to March 2017 was up 21% on the previous year, while affordable housing completions rose 13% on the previous 12 months.
Scottish Labour's housing spokeswoman Pauline McNeill said: "The SNP has turned a housing shortage in Scotland into a housing crisis and we can see from these figures that they are not even beginning to solve the problem.
"Nicola Sturgeon's Government is well short of where it needs to be to meet its house-building target by the end of the Parliament, requiring a colossal 159% increase in the number of homes for social rent constructed per financial quarter.
"What is worse, they are falling well short of a target that itself isn't high enough to solve this crisis.
"Shelter Scotland has urged political parties to commit to 60,000 affordable homes by 2021, a commitment the SNP Government has failed to meet."
Housing Minister Kevin Stewart said: "Since 2007 we have delivered over 69,500 affordable homes, and our previous target was exceeded by more than 10%.
"Overall, Scotland outperforms the whole of the UK in new-build social sector completion rates and we've built more homes per head than England and Wales - 48,000 more than at England's lower rate.
"That's equivalent to a new town the size of Paisley, and clearly shows both our level of ambition and achievement.
"Through the More Homes Scotland approach we are markedly increasing housing supply, and every council will share £422 million to deliver more affordable homes in their communities.
"Our recent Rental Income Guarantee Scheme will boost the emerging build-to-rent sector, we've ended right-to-buy in Scotland, and reintroduced council house building.
"All of that is supporting our commitment to deliver 50,000 affordable homes during this Parliament."