Housing Association New Builds Drive Scottish New Homes Supply Up By 3%
12 September 2017, 14:39 | Updated: 12 September 2017, 14:40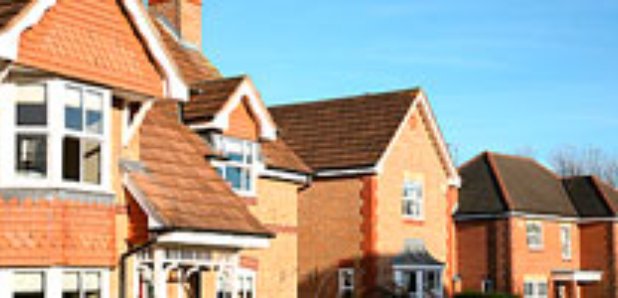 The supply of new homes in Scotland has risen 3% in a year with housing association new builds driving the increase.
Figures to the end of June show the number of social sector homes started rose by around a third year on year while private sector starts fell.

Official statistics show new homes increased from 17,968 to 18,539 between the financial year 2015/16 and 2016/17.

Of these, housing association new builds rose by 428 homes (18%), new council houses increased by five homes (0%), and private-led new builds dropped by 182 homes (1%). Rehabilitation rose by 142 homes (31%) and conversions were up by 178 homes (26%).

In the year to the end of March 2017 the number of homes started rose 4% and those completed increased 1% compared to the previous year, the fourth consecutive annual increase and highest annual number since the financial crash in 2008/09.

By June 30 this year work had started on 6,234 housing association and council homes, a 32% increase year on year, while private sector homes started dropped 9% to 12,051.

The number of affordable homes approved in the year to June 30, 2017, rose 30% on the previous year to 10,612, with 9,750 started by that date - up 17% year on year.

Sales of public authority homes under the Right to Buy scheme, which ended in August 2016, rose by more than two thirds (68%) to 3,510 between the financial year 2015/16 and 2016/17 and overall local authority housing stock fell by 1,737 homes (1%) in the same period.

Housing Minister Kevin Stewart said: "By ending the Right to Buy we are protecting up to 15,500 social homes from sale over the next ten years and safeguarding this stock for future generations."

He said the Scottish Government is "committed to delivering more affordable housing per head of the population than the UK Government".

He added: "We are offering significantly more grant funding for each unit of affordable housing, with each unit in Scotland supported by an average of £52,400 compared to just £25,300 in England.

"Over the lifetime of this parliament, we will invest more than £3 billion to deliver 50,000 affordable homes. This is a massive investment backing up our target which is ambitious, challenging and absolutely necessary."

Mr Stewart continued: "We have a range of support measures in place to support the private sector housing industry.

"At the same time we will keep a close eye on the sector and stand ready to discuss solutions to help stimulate future growth and demand."

Graeme Brown, director of housing and homelessness charity Shelter Scotland, said: "While it is welcome that approvals for new housing starts are up, the only figure that really matters in terms of tackling our housing crisis is the number of new affordable homes built.

"These figures show that last year only 7,336 new homes were completed under the Affordable Housing Supply Programme. This is just 14% of the Scottish Government's five-year target to build 50,000 new affordable homes."

He praised the end of "out-dated" right to buy policy but raised concerns about a 9% increase in evictions and abandoned dwellings due to local authority eviction actions against social tenants.