Housing federations urge overhaul of 'flawed' Universal Credit
10 July 2018, 05:24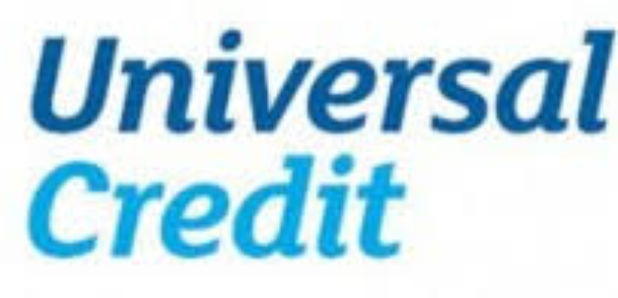 Tenants receiving Universal Credit are collectively in £24 million worth of rent arrears, housing associations have warned.
The findings were compiled from surveys of 118 housing associations across Britain.
They were released by the National Housing Federation, the Scottish Federation of Housing Associations, Community Housing Cymru and the Northern Irish Federation of Housing Associations.
They said the £24 million figure is a "snapshot" of what is happening to social housing tenants across the country on Universal Credit and it is likely there are many more people struggling financially.
The bodies, representing more than 1,000 housing associations housing over 6.9 million people, are pressing for an overhaul of the flagship benefit policy, including scrapping the "two child policy" where families only receive benefits to cover the cost of their first two children.
According to the surveys, a total of 65 English housing associations revealed that tenants were dealing with £21.6 million of debt.
Tuesday's findings show that the Government urgently needs to fix the fundamental flaws in Universal Credit.
A sample of 29 housing associations in Wales had £1.1 million worth of arrears.
Meanwhile, 24 housing associations in Scotland had more than £1.2 million of arrears debt from tenants on Universal Credit.
While tenants may have existing arrears before moving on to Universal Credit, the survey of English housing associations found that tenants on Universal Credit are more than twice as likely to be in debt compared with other tenants.
Nearly three-quarters (73%) of Universal Credit tenants are in debt, compared with less than a third (29%) of other tenants.
In Scotland, two-thirds (65%) of Universal Credit tenants are in arrears, compared with just under a third (32%) of other tenants, the housing association surveys found.
More than half (51%) of housing associations in England have reported an increase in food bank vouchers issued to people struggling to pay for food, while 59% reported an increase in demand for welfare advice needed to help tenants stay in their homes.
Universal Credit, which is being phased in gradually, merges six existing benefits, such as housing benefit and income support, into one.
Those representing housing associations said alongside scrapping the two child policy, housing association staff and agencies such as Citizens Advice should be able to sort out problems with Universal Credit as advocates for tenants.
They said this will help solve problems earlier and minimise rent arrears.
They also said that while in some circumstances people's housing costs can be paid directly to their landlord, this can be unpredictable and landlords should be paid rent at the same time it is deducted from the tenant's benefit.
David Orr, chief executive of the National Housing Federation, said: "Today's findings show that the Government urgently needs to fix the fundamental flaws in Universal Credit.
"There are some very simple changes they need to make, like ensuring payments are made on time and allowing housing associations to easily negotiate on behalf of vulnerable tenants, so tenants get their money when they need it."
Sally Thomas, chief executive of the Scottish Federation of Housing Associations, said: "Housing associations are doing everything they can to support tenants through the system but huge challenges remain."
Stuart Ropke, chief executive of Community Housing Cymru, said: "As it stands, the system is still not fully fit for purpose."
Ben Collins, chief executive of the Northern Ireland Federation of Housing Associations, said: "Over the coming months, housing associations will continue to work closely with their tenants to help ensure that the UC (Universal Credit) rollout is as smooth a process as possible."
The Department for Work and Pensions (DWP) said the two-child policy affects tax credits, but not child benefit, as people receive this regardless of the number of children they have.
It said it does not accept that the number of people in rent arrears is solely related to Universal Credit, as people take rent arrears with them when they claim or transfer from legacy benefits or work.
A DWP spokeswoman said: "Rent arrears are complicated and they cannot be attributed to a single cause.
"Our research shows that many people join Universal Credit with pre-existing arrears, but the proportion of people with arrears falls by a third after four months in UC.
"The best way to help people pay their rent and to improve their lives is to support them into work and Universal Credit is helping people move into work faster and stay in work longer than the old system.
"The majority of claimants are comfortable managing their money but we are increasing support to help people who need it to stay on top of their payments.
"Up to 100% benefit advances and direct rent payments to landlords can be provided.
"We also recently removed the seven-day waiting period from new claims and will be paying people's housing benefit for two weeks while they wait for their first full Universal Credit payment."