Huge Former Industrial Building Chosen To Be New Film Studio
7 December 2018, 10:21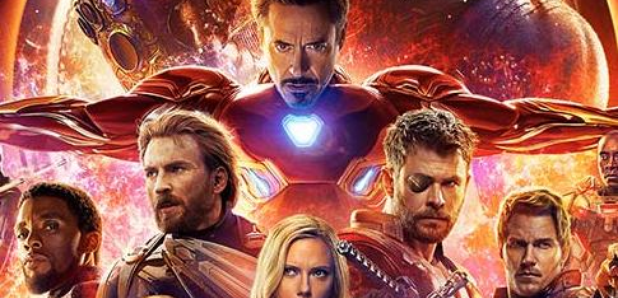 A huge former industrial building in Port of Leith has been chosen as the home of a major new film and television studio for Scotland.
Screen Scotland has launched a tender process inviting proposals from private developers to lease, refurbish and operate a permanent "world-class" film and television production facility at 31 Bath Road in Edinburgh.
The building hosted Marvel's Avengers: Infinity War last year and it is hoped the studio will attract more large scale productions to Scotland.
The 160,000 sq ft space has room for five sound stages up to 100ft tall as well as 27,000 sq ft of flexible workshop, production and office space and "ample back-lot provision" which would give room for significant production set-builds.
Isabel Davis, executive director of Screen Scotland, said: "The enormous potential of 31 Bath Road was demonstrated when it hosted Marvel's Avengers: Infinity War last year.
"Its scale, accessibility, proximity to crew and central Edinburgh and its ability to be rapidly adapted make it a highly attractive proposition and one that could swiftly provide a home in Scotland for large scale productions.
"Screen Scotland is firmly committed to supporting the growth of the screen sector to be a global screen leader.
"The site presents a fantastic opportunity to increase Scotland's screen infrastructure, and capitalise on the unprecedented production boom, which will have a hugely positive impact on our screen sector and the wider economy."
Screen Scotland said that the new studio would complement existing facilities like Wardpark Studios in Cumbernauld which hosts the Outlander series, and would help support the growth of Scotland's screen production industry and increase inward investment from international productions.
The chosen location, formerly the Pelamis building, is situated on a private gated 8.6 acre site within the port estate and is owned by Forth Ports Limited who will lease it to Screen Scotland.
The deadline for tenders to be submitted is noon on February 1 2019.
Culture Secretary Fiona Hyslop said: "The Scottish Government is focused on strengthening our screen sector and creating the conditions to support continued growth across production, development, talent and skills.
"We have significantly increased our funding for screen this year and supported the launch of Screen Scotland, which brings together public sector support for the industry.
"We welcome the launch of this tender process, which aims to enhance Scotland's screen infrastructure and give private sector operators an opportunity to invest in Scotland's growing screen sector."
The name of the successful operator will be announced in spring 2019.
Stuart Wallace, chief operating officer from Forth Ports, said: "Our support for Scottish industry does not stop at the quayside and we are thrilled that Screen Scotland has chosen the Port of Leith as the location to expand Scotland's studio provision.
"This building has been popular with the creative industry recently with Avengers: Infinity War using 31 Bath Road as a studio space.
"As Scotland's capital port and a major economic driver for Edinburgh with the capability to handle in excess of 1 million tonnes of cargo over the quayside annually, we are no strangers to hosting big and ambitious projects."