Huge World Cup Qualifier For Scotland
8 October 2017, 08:19 | Updated: 8 October 2017, 08:22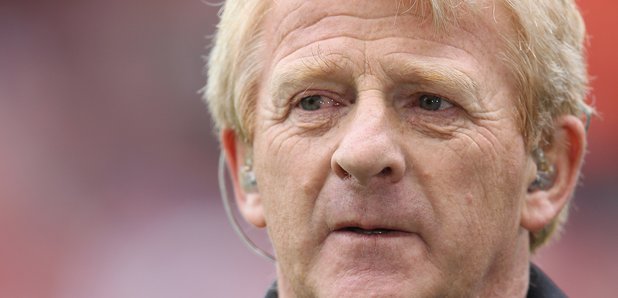 Scotland manager Gordon Strachan has told his players to embrace the media frenzy and excitement of the nation ahead of their World Cup decider against Slovenia.
The Scots trained at the Stozice Stadium in Ljubjlana on Saturday night just as Belgium made their task of reaching the play-offs a whole lot more straightforward.
A 4-3 away victory for Roberto Martinez's side over Bosnia ensured Scotland will be one of the eight best runners-up if they beat Slovenia on Sunday.
While the road has become clearer, it is no less difficult to navigate given Slovenia have yet to concede a goal at home so far in their group, and have an outside chance of finishing second, although they need Malta to take an unlikely point against Slovakia.
While the Scotland players quietly got on with their preparations as Belgium's comeback victory was being cheered by the travelling fans in the bars of Ljubljana, Strachan and his players were already fully aware of the significance of a game which could seal a first play-off place in 14 years.
And the Scotland boss was happy to lap it up.
"We went through the airport and they are telling us it's going to be a big night," he said.
"Anywhere where we have gone over the last couple of days, as a group or as individuals, we know how important it is to everybody. We know how important it is to everybody because we are all getting texts from our friends wishing us good luck, emails from people we have not heard from in a wee while. We know that.
"I just think these players are used to it. It's a big game. I don't shield them from anything. They can enjoy the media frenzy, they can enjoy the excitement of other people, there is no problem with that."
Strachan's confidence in his players' mindset was consolidated by their approach against Slovakia on Thursday, when a fifth crucial late goal of the campaign sealed a well-deserved victory. Strachan's future came under discussion after taking four points from the first four matches but his players have forced their way into second place with 13 points from a possible 15.
"They have had a balance," he said. "Whether they have taken body blows or given body blows, you couldn't tell the difference in our camp.
"You can never envisage how the game is going to go. I couldn't think there was going to be an 89th-minute winner the other night.
"What we do know from over the past year is that physically we are alright. Certainly there are at least three teams that are physically stronger than us in this group.
"But we know we have the power to keep running and the mental strength to keep doing what we want to do. The other night there, it would have been easy to go gung-ho and throw everything up front, but the players kept plugging away at what they thought was the best way to win the match.
"Not what everyone thought in the stadium or what everyone thought watching the telly, it's what they thought was the best. We leave it to them to work out problems sometimes."
Strachan has to decide whether to freshen up his team after their exertions at Hampden but he pointed out that Slovenia had a similar workload and journey after losing at Wembley.
"Sometimes you can sniff who is really ready to go again, and the ones who are ready to go but their bodies are not at maximum," added Strachan, who lost Ryan Fraser to a hamstring injury on Friday. "But I don't think that's going to be a problem."