Hundreds expected at Pride festivals
6 October 2018, 09:32 | Updated: 6 October 2018, 09:36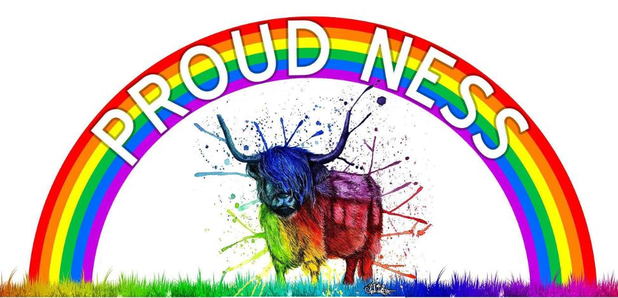 Two Pride festivals will take place in Scotland this weekend, including a first for the Outer Hebrides.
Hundreds of people are expected in Inverness and Stornoway on Saturday for Proud Ness and Hebridean Pride respectively.
The Highland capital's parade - its first for 15 years - drew some controversy over a petition calling for it not to take place but it was given the go-ahead after a flood of support.
Kezia Dugdale MSP is one of those heading to Inverness for Proud Ness.
She said: "I am looking forward to joining thousands of supporters at Proud Ness to show solidarity with those fighting for equality.
"Pride started off as a protest against discrimination and the opposition to the Inverness event shows exactly why it is necessary to continue campaigning.
"Pride is an opportunity to come together and celebrate the progress made towards equality, while also recognising how much more we must do to make Scotland a more tolerant and inclusive country."
Pride celebrations return to Inverness after a hiatus of more than a decade, with hundreds of people expected to join in the festivities.
The parade will start at Falcon Square, head along Inglis Street and the High Street to the Town House, then across the bridge and along the river to Eden Court.
Stalls, workshops and and live entertainment will be on throughout the day.
The petition opposing the event - started by Donald Morrison of the Free Church of Scotland (Continuing) - gathered hundred of signatures.
Numerous others were then started calling for the event to take place, with thousands of supporters putting their names to them.
It was granted permission by Highland Council officers in September.
The local authority will fly the rainbow flag at both the Town House in Inverness and its headquarters on Glenurquhart Road to show support for the parade.
Councillor Bill Lobban said: "One of the council's goals is to promote fairness and welcome diversity and I am delighted to agree to fly the rainbow flag at both the Town House in Inverness and at council HQ to show support for the Proud Ness event."
Meanwhile, shops in Stornoway will be decorated for its parade, with flags and balloons available.
The walk will go through the town until it finishes at the Carlton, where there will be light refreshments and entertainment.
A nightclub will host an LGBT Party Night in honour of the Outer Hebrides' first Pride event.