Hundreds left waiting 12 hours in A&E over first week of 2018
16 January 2018, 12:11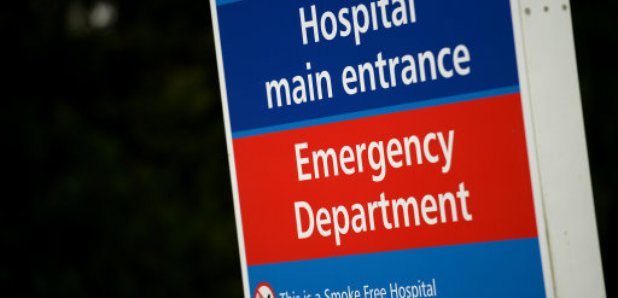 Waiting times in Scotland's accident and emergency units have fallen to a new low as 470 people spent more than 12 hours there in just one week.
In the first week of January 2018 A&E staff managed to treat 77.9% of patients within the four hour target.
It is down slightly from the previous week when 78% of patients were seen and either admitted, transferred or discharged within four hours - but is well below the Scottish Government's 95% target of A&E patients being dealt with in this time.
Hospital A&E departments cared for 25,280 patients in the first week of the year, according to official figures.
Of those 1,449 - 5.7% of all patients - spent more than eight hours in A&E, compared to 1,156 who had to wait this long in the last week of December 2017.
Meanwhile the number of patients in A&E for more than 12 hours rose from 272 the previous week.
Health Secretary Shona Robison said hospitals were continuing to "feel the effect of the steep rise in flu cases", after figures showed the flu rate in Scotland for the first week of 2018 was four times higher than the same week last year.
Infection control measures meant some patients had had to wait "a little longer" in A&E to be admitted, she added.
But Conservative health spokesman Miles Briggs said the Scottish Government had "ignored" warnings about the challenges winter would bring.
The Tory MSP said: "It used to be that patients going to A&E would worry about not being seen within four hours.
"Now, under this SNP government, there's a reasonable chance they'll have to wait double that, with hundreds every week even spending 12 hours or more in casualty.
"The SNP was repeatedly told about the challenges it would face this winter, but it seems those warnings have been ignored.
"Hardworking NHS staff right across the country are doing their best to make life easier for patients.
"But they're simply not getting the support they deserve from the SNP government at this challenging time of year."
Liberal Democrat health spokesman Alex Cole-Hamilton was also critical, saying: "It is hard to imagine waiting over 12 hours in A&E but that is exactly what almost 500 patients had to do in the first week of 2018.
"Doctors have told ministers that this crisis can't be dismissed as exceptional winter pressures.
"The problem is additional pressures are being heaped on NHS staff who are already battling to keep on top of their workloads week in week out.
"That is the result of failures elsewhere in the NHS on the SNP's watch, not least social care, mental health and primary care.
"Scottish Government ministers need to recognise that we need to transform these services in the long-term, as well provide NHS staff with the support and resources they need to deliver the best care for patients in the short-term."
Ms Robison, who has been visiting hospitals to see how staff are coping, said: "Emergency departments continue to feel the effects of the steep rise in flu cases.
"Patients with flu-like illnesses are cared for in single rooms or in wards with other patients with the same type of flu.
"This is to ensure infection control and to reduce the spread, and while it can often mean waiting a little longer in A&E to be admitted, it is paramount for the safety of all patients."
She added: "Despite the flu rate doubling in a week, A&E performance remained broadly the same, with nearly four out of five people attending A&E admitted, discharged or transferred within four hours.
"I thank again all health and social care staff who are delivering such fantastic patient care in this tough period."