Hundreds Of Criminals Did Not Start Payback Orders For Months In 2016 - Tories
18 September 2017, 06:34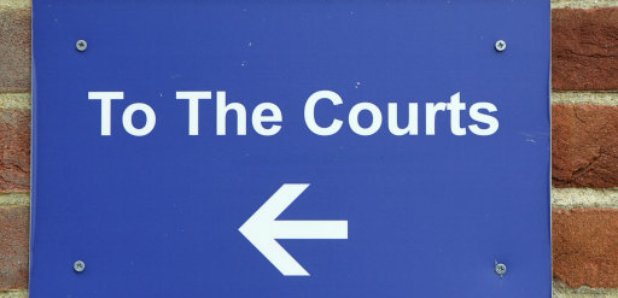 Hundreds of criminals given community payback orders (CPOs) last year did not start the work for months afterwards, figures show.
Research by the Scottish Conservatives found that 338 offenders did not begin their CPOs for more than four months after sentence was passed in 2015/16, up from 276 in the previous year.
A total of 412 CPOs took two to three months to begin, while 176 waited between three and four months for work to start, an increase on 296 and 152 in the previous year.
CPOs can include supervision, social work programmes and unpaid work such as gardening, cleaning and redecorating community centres, schools, and care homes.
The Tories said the delays make the justice system look weak and damaged the rehabilitation prospects of those involved.
Figures show that 19,400 CPOs were issued during 2015/16, with at least two months before commencement in almost 5% of cases.
The Scottish Government said local authorities are responsible for delivering community sentences and extra funding has been made available to support the system.
The Freedom of Information request showed some criminals have waited more than a year for CPOs to begin, with an order served in 2014/15 not starting for 511 days.
The Tories said CPOs are likely to take on more importance with government proposals for a presumption against prison sentences of less than 12 months.
Shadow justice secretary Liam Kerr said: "There's clearly a problem with the system when hundreds of criminals are waiting months for their community payback to begin.
"These unacceptable delays create two serious problems.
"Criminals already show up to court knowing they stand a good chance of getting off lightly, and having months between the sentence being handed down and CPOs beginning will do nothing to change that mindset.
"And these waits will do nothing to help rehabilitation.
"Many offenders whose sentence is a CPO have challenging and difficult lives. Significant delays such as this can break the connection in the mind between the crime and the punishment.
"It would be far better for these offenders to receive the punishment and get the CPO completed as soon as possible, allowing them to move on from their criminal life.
"The SNP wants to empty jails across the country, and that will mean more of these CPOs will be used.
"But as it stands, the system is already unable to cope, and ministers must explain how they intend to address that."
A Scottish Government spokeswoman said: "Local authorities are responsible for delivering community sentences. They have received protected funding of £100 million for criminal social work services with an extra £4 million each year for the last two years for community sentencing.
"Community sentences reduce reoffending by supporting people to turn their lives around, keep crime down and communities safe.
"Individuals released from a custodial sentence of 12 months or less are reconvicted nearly twice as often as those who are given a CPO."