Hundreds of engineers to be hired in broadband recruitment drive
15 March 2018, 06:34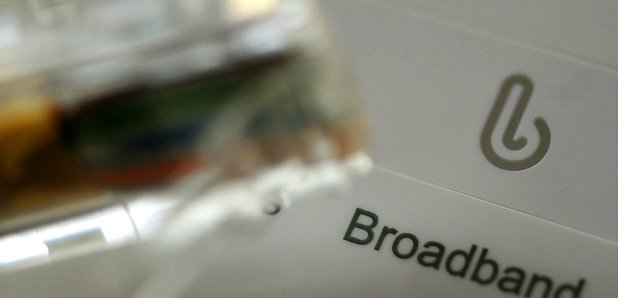 Around 400 trainee engineers will be hired across Scotland as part of a recruitment drive during the next year.
The new roles, part of 3,500 available across the UK, will be located in Highlands and Islands, Edinburgh, Aberdeenshire, Argyll and Bute, Dumfries and Galloway and Perth and Kinross.
Openreach bosses say they will join the UK's "largest team" of telecoms engineers working to expand, upgrade, maintain and install broadband.
Its Fibre First programme promises to expand networks in up to 40 towns, cities and boroughs.
The firm has also committed to making fibre available in three million British homes and business by the end of 2020.
Edinburgh is among eight cities in the UK which will begin the roll-out.
Clive Selley, chief executive of Openreach, said: "These trainee engineers will be playing a vital role in the future success and prosperity of Scotland.
"Over the last year our 3,000 Scottish engineers have been the driving force behind making 'superfast' broadband available to more than 93% of the country, whilst also improving our customer service performance - but we want to do more."
Fergus Ewing, the Scottish Government's Connectivity Secretary said: "This is very welcome news for broadband users across Scotland, not to mention the 400 trainee engineers who will help to implement Openreach's ambitious plans.
"It's particularly encouraging to see that these engineers will be based across the country, with that influx of new jobs and skilled employees set to benefit some of Scotland's more rural areas."
The company says it will also offer work experience placements for young people.
Fraser Rowberry, general manager of Openreach in Scotland, added: "This latest recruitment represents a further major investment in Scotland, with permanent posts across the country from the Northern Isles to the Borders.
"We're committed to helping people realise their potential so we're also delighted to be offering work experience placements, under the Movement to Work programme, to 18 to 24-year-olds who are currently not in education, employment or training.
"Scottish courses are held in places like Glasgow, Dundee, Edinburgh and Aberdeen."