Hundreds of Scottish engineering jobs at risk
6 January 2018, 05:57 | Updated: 6 January 2018, 06:09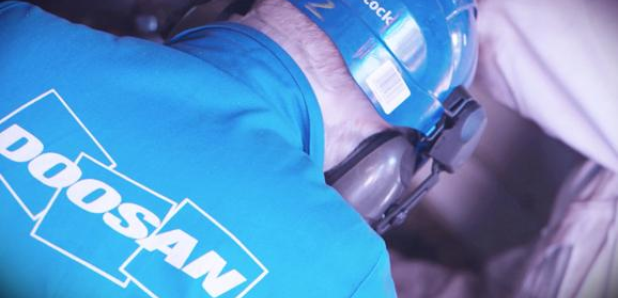 A union leader has said news of 350 possible job losses at engineering group Doosan Babcock are a "devastating" start to the year.
Scottish Labour have also voiced dismay about the news, which they said could affect workers on contracts in Grangemouth and in Lanarkshire.
An "advance notification of redundancies" document filed by Doosan Babcock to the Insolvency Service, seen by the Press Association, gives the reason for job cuts as "completion of all or part of contract".
Doosan Babcock describes itself as a "trusted partner to the global power industry" and has offices around the UK, elsewhere in Europe, Asia and the Middle East.
Gary Smith, Scottish Secretary of the GMB union, said: "This is a devastating start to the year for the workers and their families. It is a hammer blow for a Scottish economy that is already struggling.
"The news is also hugely damaging to the economic credibility of the Scottish Government.
"These are transferable skills and Scottish yards and industries should be booming with construction work, fabrication for the renewables sector and North Sea decommissioning.
"The chickens are coming home to roost because of a failure of political vision and the absence of an industrial strategy for Scotland."
Scottish Labour leader Richard Leonard called on the Scottish Government to take action to support the workers.
He said: "The Scottish Government needs to intervene immediately to support all those highly skilled people facing redundancy, and work with the trades unions involved to avert these job cuts. Scotland's economy cannot afford to lose these skilled workers jobs.
"But this again is another example of an SNP government with no industrial strategy. It does not use its powers of procurement to support jobs and Scottish supply chains.
"We need direct action to stimulate the construction sector and tougher action to ensure that the highest standards are met on contracts like these."
Economy Secretary Keith Brown MSP said: "The news of job losses at Doosan Babcock is deeply disappointing, and I will be seeking an urgent meeting with the company and the unions to establish the full facts. We will of course do everything we can for the workers.
"We know this will be an anxious time for the company's employees, their families and communities in the surrounding area. We will provide support through our Partnership Action for Continuing Employment (PACE) to any employee who needs it."