Hunterston B reactor to return to service 'before end of the year'
3 May 2018, 06:15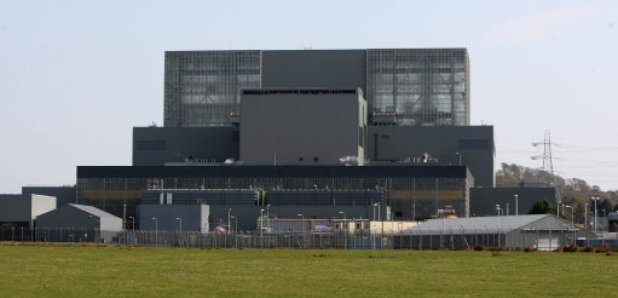 One of the reactors at the Hunterston B power station could remain out of operation for much of the year following the recent discovery of cracks in its core.
A planned inspection in March of the graphite bricks that make up the core of Reactor 3 at the North Ayrshire site uncovered new "keyway root cracks".
These were found to be developing at a slightly higher rate than anticipated, operator EDF Energy revealed.
The reactor had been expected to restart a few weeks after it was taken offline, but that has now been delayed.
Bosses at the site now expect the reactor to return to service before the end of the year.
In a statement on Wednesday, the energy firm said: "The inspections confirmed the expected presence of new keyway root cracks in the reactor core and also identified these happening at a slightly higher rate than modelled.
"EDF Energy has today decided that, while Hunterston B Reactor 3 could return to operation from the current outage, it will remain offline while the company works with the regulator to ensure that the longer term safety case reflects the findings of the recent inspections and includes the results obtained from other analysis and modelling.
"The operation of other reactors is not affected."
The statement added: "We expect the unit to return to service before the end of 2018."
Donald Urquhart, deputy chief nuclear inspector at the Office for Nuclear Regulation (ONR), said: "We welcome the decision by EDF to delay the return to service of Reactor 3 at Hunterston B pending further assessment of the significance of the most recently identified keyway root cracks.
"I view EDF's decision as responsible, conservative, and made in the best interest of public safety."