Ian Blackford: PM should put single market back on the table
10 September 2018, 09:19 | Updated: 10 September 2018, 10:11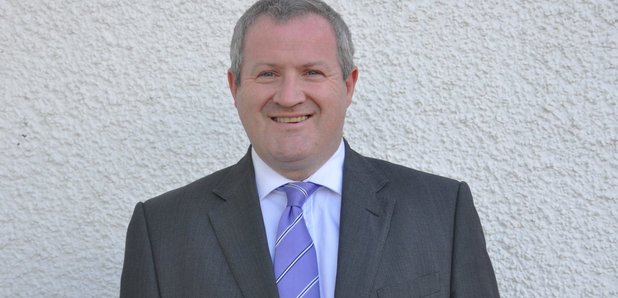 Theresa May should put remaining in the single market and customs union back on the table and ignore the "Brexit ultras" in the Tory party, the SNP's Westminster leader said.
With 200 days until the UK's scheduled exit from the European Union, Ian Blackford said the single market and customs union represented the "least worst option".
The SNP's 35 MPs could be crucial in any cross-party bid to push Mrs May to accept a Norway-style soft Brexit.
The Prime Minister faces a battle to get any sort of Brexit arrangement through the Commons, with her own Conservative Party bitterly divided over her Chequers plan which would see the UK accepting a common rulebook with the EU for trade in goods.
Mr Blackford said whatever deal is ultimately reached, the infighting will leave the Tories a "deeply damaged party at the end of the process".
He added: "What the Prime Minister must not do is listen to the increasingly frenetic noises coming from the Brexit ultras on the government benches.
"While Boris Johnson might be trying to stake a claim to the Tory leadership - an unconscionable prospect - his vision for Brexit would result in significant loss to our economy, jobs thrown on the scrapheap and businesses going bust.
"What Theresa May has an opportunity to do is put remaining in the Single Market and Customs Union back up the agenda.
"The least worst option, short of remaining in the EU, which will give us certainty over trade and our position in the global economy."
He said the idea of leaving the EU without a deal "should not be entertained by anyone with a modicum of good sense".
"The PM should get a grip of her party and shut down the rampaging right-wingers who, in talking up that very prospect, are putting their own narrow interests ahead of what is good for Scotland," he said.