Ian Rankin Exhibition Opens As Rebus Series Reaches 30-Year Mark
30 June 2017, 12:08 | Updated: 30 June 2017, 13:52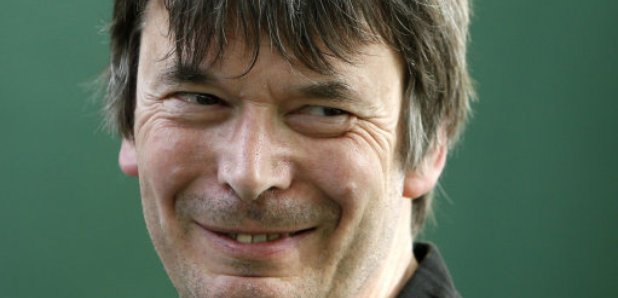 An exhibition about Ian Rankin has opened in Edinburgh as his fictional Detective Inspector John Rebus celebrates his 30th anniversary.
The show at The Writers' Museum, titled Rebus30, explores the relationship between the best-selling author and his character, and both men's connections with the city's places, people and history.
It features a rare selection of personal items, manuscripts and letters, including one from Rankin's agent stating five publishers had turned down Knots and Crosses, the very first Rebus novel.
The free exhibition is part of RebusFest, a weekend of literature, music, art and film events in Edinburgh.
In the Rebus30 exhibition, which Rankin co-curated with the museum, he writes: "I don't think the Rebus novels could be set anywhere else - they really are about Edinburgh.
"I still haven't got to the bottom of what makes Edinburgh tick or what makes it a unique setting. It just seems to be a place that has influenced writers and continues to nurture writers.''
The show also features the original manuscript of Knots and Crosses with pages of revision notes and a letter from Rankin's editor to say his books would be made into a TV series.
The first Rebus novel was published in 1987 and he has since featured in more than 20 books.
Councillor Donald Wilson, convener of the city council's Culture and Communities committee, said: "Celebrating 30 years of Edinburgh's favourite super sleuth, RebusFest delves into the murky underworld of Inspector Rebus and the imaginative mind of his maker.
"Over three decades, Rebus has evolved into one of the nation's most familiar fictional figures; as ingrained in popular culture as Miss Jean Brodie or Dr Jekyll and Mr Hyde.
"This free exhibition at our Writers' Museum explores how such characters and their creators have inspired Ian Rankin and his relationship with Rebus.''
Other items on display include an Edinburgh Police badge, which sits on Rankin's desk when he is writing, and a DI John Rebus police badge and warrant card, a prop from the Rebus TV show as worn by Ken Stott.
Gillian Findlay, curatorial and engagement manager of the City of Edinburgh Council's Museums, said: "We are very thankful to Ian Rankin for opening up his heart and creative mind for RebusFest and for allowing us to produce this fascinating display.''
Rebus30 at the Writers' Museum is open from June 30 until January 21 next year.