Improvement in Police Scotland's call handling
24 January 2017, 18:18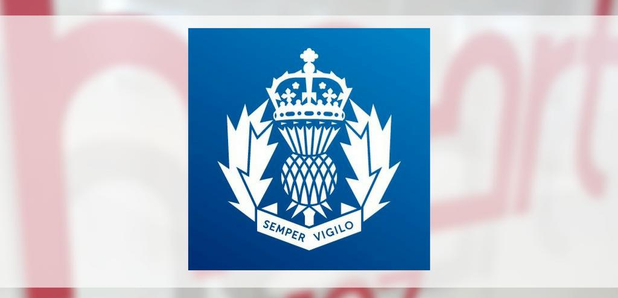 Police call-handling performance has continued to improve over the past year, a new report by Her Majesty's Inspectorate of Constabulary in Scotland (HMICS) has found.
HMICS said the force has completed more than half of the recommendations it made in its review of call-handling, published in November 2015.
Call volumes have continued to fall through improved management of the use of 999 and 101, with calls to both numbers being answered quickly.
Police Scotland and the Scottish Police Authority (SPA) are also making progress in developing new measures to assess the quality of call-handling, HMICS said.
It also found improvements in the oversight of the creation of a new national call-handling system.
The 2015 review was ordered by the Scottish Government following the deaths of John Yuill and Lamara Bell in July that year.
The couple lay undiscovered for days after a crash on the M9 near Stirling despite a sighting of their wrecked car being reported to a police control-room.
It reported weaknesses in Police Scotland's approach to implementing its new national call-handling system, which has seen a number of control-rooms closed.
An audit of calls also highlighted inconsistencies in the way incidents are handled.
The review further discovered staffing levels at Bilston Glen - where the call regarding the M9 crash was received - were insufficient and had resulted in poor call-handling performance.
HMICS has provided ongoing scrutiny of call-handling over the past year, including more than 50 planned and unannounced visits to facilities across Scotland.
In its update report, it said that 16 of its 30 recommendations have now been implemented while 12 are partially complete and two remain open.
Key milestones include creation of a national virtual Police Scotland service centre (PSSC), an upgrade of IT systems and the transfer of call-handling from Dundee to the virtual centre.
Arrangements for transfer of call-handling from Aberdeen and Inverness are still on track to be complete by the middle of the year, HMICS found.
Around 97% of 999 emergency calls are currently answered within 10 seconds in the east and west, with between 93% and 97% in the north.
There have been improvements with non-emergency 101 calls, with 98% currently being answered within 40 seconds in the east and west, and between 91% and 100% in the north.
Broadly, staffing levels have improved, although challenges remain in the north, the report states.
HM Chief Inspector of Constabulary Derek Penman said: "It is essential the public can have confidence in police call-handling.
"HMICS has been working closely with Police Scotland and the SPA since our initial report was published, and have been continually assessing the progress made against our recommendations.''
On the new national system, he added: "The oversight and governance of this programme has improved significantly, with SPA board members leading an effective scrutiny and approval process over the new model.
"The report identifies that work is still needed to develop consistent national processes, quality assurance arrangements, a sustainable training model and more detailed information on financial savings.''
SPA board member Nicola Marchant said: "We are reassured by HMICS acknowledgement of the significant and ongoing programme of work to improve and strengthen oversight, assurance and performance of Police Scotland's call-handling division.''
She added: "While we are confident that a strong call-handling service is being provided to the public, we are not complacent and work continues to progress outstanding recommendations and strengthen the programme.''