Increase in numbers of youngsters at risk of being overweight or obese
12 December 2017, 11:15 | Updated: 12 December 2017, 11:18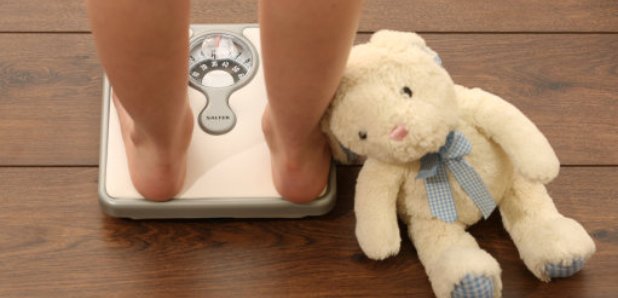 Efforts to tackle childhood obesity in Scotland are failing, with figures showing more than a quarter of youngsters in the most deprived areas are at risk of having an unhealthy weight.
Over the last 10 years the proportion of P1 pupils classed as being a healthy weight has fallen slightly, while the number of youngsters at risk of being either overweight or obese has increased.
In the poorest communities 26.4% of P1 children were at risk of weighing too much - compared with 18.3% in the least deprived areas.
NHS figures for 2016-17 showed 76.1% of P1 youngsters across Scotland were assessed as being at a healthy body weight, down from 77.1% in 2007-08.
Overall there were 12.4% of pupils who started school last year whose body mass index (BMI) put them at risk of being overweight, while more than one in 10 (10.5%) were at risk of being obese.
That compares with 11.9% at risk of being overweight and 9.2% at risk of obesity in 2007-08.
The number of children at risk of being underweight had fallen, going from 1.7% to 1%.
While more than four-fifths of P1 youngsters (80.9%) in the least deprived areas were classed as being a healthy weight, that proportion fell to less than three-quarters (72.5%) in the worst off areas.
The report highlighted the "continued concern over the levels of overweight and obesity among children in Scotland".
It warned: "Obesity during childhood is a health concern in itself, but can also lead to physical and mental health problems in later life, such as heart disease, diabetes, osteoarthritis, back pain, increased risk of certain cancers, low self-esteem and depression."
Public Health Minister Aileen Campbell said: "We want to improve Scotland's wellbeing and weight. To help achieve this we launched our diet and obesity consultation which outlines measures designed to help people make healthier choices.
"This includes a range of measures to change the food environment and improve children's diets, such as rebalancing promotion of products high in fat, sugar and salt, and tackling advertising before the 9pm watershed - as well as offering advice and support to parents on healthy food, healthy weight and healthy eating patterns, starting pre-pregnancy.
"We're supporting children to eat a healthy balanced diet throughout their school day with the introduction of free school meals for P1-3 alongside the review of current school food and drink regulations. In addition to this 98% of schools are now delivering at least two hours of PE every week and we remain committed to making Scotland the first Daily Mile Nation."