Independence Better Than Staying In UK After Brexit - Poll
9 December 2018, 12:24 | Updated: 9 December 2018, 12:29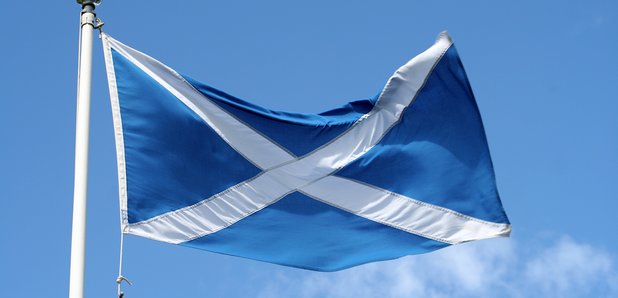 More than half of Scotland believes independence would be better for the country than remaining in the UK after Brexit, a new poll has indicated.
Almost three in five (59%) said leaving the UK would benefit Scotland more than staying in, if there was a no-deal Brexit.
The Panelbase survey, carried out for The Sunday Times Scotland and LBC, also found 53% believed independence would benefit the country more than staying in a UK that had left the European Union via a negotiated Withdrawal Agreement.
But this did not translate into a majority for independence, with support for this at 47% in the poll, compared to the 53% who want to remain in the UK.
The research, for which 1,028 people were questioned, was carried out in the run up to Tuesday's key vote in the House of Commons - when it is widely expected Theresa May will fail to get a majority for the deal she has negotiated.
The poll also suggested 51% would back a fresh general election if the Prime Minister is defeated, with 32% opposed to this while 18% did not know.
If this happened the SNP could win 37% of the vote in Scotland, ahead of Labour and the Conservatives, who would be tied on 26%, with the Liberal Democrats on 6% and both Ukip and the Greens on 2%.
Polling expert Professor Sir John Curtice forecast such numbers could see the SNP win 39 of the Scottish seats at Westminster, up by four on its current tally, while the Tories could take 12 seats, compared to the 13 they won in 2017. Meanwhile Labour could lose three seats and be left with four MPs in Scotland, with the Lib Dems remaining on four.
Sir John told The Sunday Times Scotland: "Although this poll suggests that support for independence may have edged up a bit, as things stand the nationalist movement still finds itself tantalisingly short of the support it needs to win a second independence referendum.
"However, over half of those who voted No in 2014 still want Britain to remain part of the EU. Some of them at least find the choice between a UK that is leaving the EU and Scottish independence a tough one - and especially so, should the UK leave without a deal.
"In those circumstances, over one in three 2014 No voters find it impossible to say which is preferable, while, even if there is a deal, one in five still finds themselves in that predicament."