Independent review into health and safety concerns at North Lanarkshire schools
12 June 2019, 19:43 | Updated: 12 June 2019, 19:47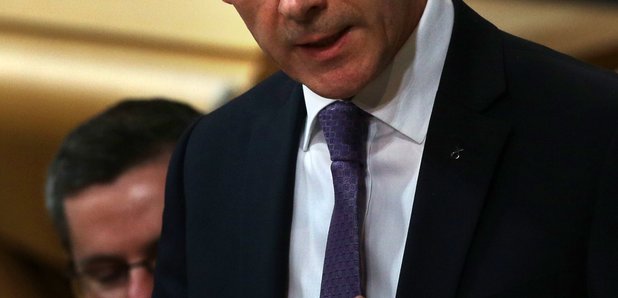 A major development tonight in a fight by pupils, parents and staff at two North Lanarkshire high schools.
An immediate, independent review's been ordered by the Scottish Government in to health and safety concerns at St Ambrose and Buchanan Highs, amid fears about a cluster of cancer cases.
Education Secretary John Swinney said: "There have been a number of significant concerns raised by families, teachers and elected representatives about the safety of the Buchanan and St Ambrose High School.
"I recognise that North Lanarkshire Council and NHS Lanarkshire have undertaken extensive work in an effort to address the concerns expressed by the local community.
"However in light of continuing concerns being raised, Ministers have agreed with North Lanarkshire Council and NHS Lanarkshire to immediately commission an impartial, independent review. This will assess existing evidence and determine if more needs to be done to further mitigate any concerns of pupils, their parents and staff and provide further reassurance to the local community.
"The review will be led by the Scottish Government's Chief Planning Reporter, Paul Cackette, and Dr Margaret Hannah, a former Director of Public Health. It will be for these experts to assess exactly how long their work requires but we expect their findings as soon as practicable and before the start of the next academic year."
North Lanarkshire Council has created a leaflet to provide further information and reassurance, which is available to download from the council website, and which will be delivered to all parents and carers this week.
North Lanarkshire Council Chief Executive Des Murray said: "We welcome this review and the support of the Scottish Government in addressing the concerns of families, staff and the local community."
NHS Lanarkshire Chief Executive Calum Campbell said: "Following thorough investigations by our public health department we believe the schools to be safe. We welcome the review as an opportunity to provide even further reassurance to families, staff at the schools and the community. We look forward to working with the review team to support this work."