Investigation into missing RAF man Corrie McKeague has cost £2.1m to date
26 January 2018, 11:27 | Updated: 26 January 2018, 11:29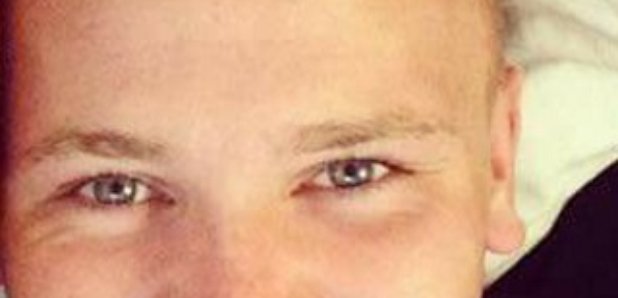 The investigation into the disappearance of RAF gunner Corrie McKeague has cost more than £2.1m in total to date, police said.
Mr McKeague was 23 when he was last seen walking through Bury St Edmunds, Suffolk, in September 2016 after a night out with friends.
Suffolk Police said the investigation has cost £1,325,000 plus salary costs of £826,000.
The force added that around 34,000 police officer hours had been spent on the case, not including police staff time or overtime hours.
The total number of police officer overtime hours spent working on the case to date is more than 5,600 hours, costing £235,000.
This figure excludes overtime that will be paid in January relating to December claims, and the force said data about police staff overtime hours is not held.
A Suffolk Police spokesman said: "Careful consideration is always given to all decisions regarding the resourcing of any long-running major investigation."
Police conducted two searches of a landfill site at Milton near Cambridge last year, with the first search lasting 20 weeks and the second, lasting seven weeks, concluding in December.
No trace of Mr McKeague was found.
It is thought Mr McKeague may have climbed into a waste bin and was taken away by a bin lorry, prompting the landfill search.
A review of the police investigation to date agreed that it was most likely that Mr McKeague ended up in the waste disposal process.
Police have said officers are "committed to continuing with the inquiry".
Mr McKeague, from Fife but based at RAF Honington in Suffolk, was last seen on CCTV at 3.25am on September 24 2016.
His girlfriend, April Oliver, announced in June that the missing serviceman had become a father with the birth of their daughter.