Jeremy Corbyn condemns former Paisley MP
20 August 2018, 15:15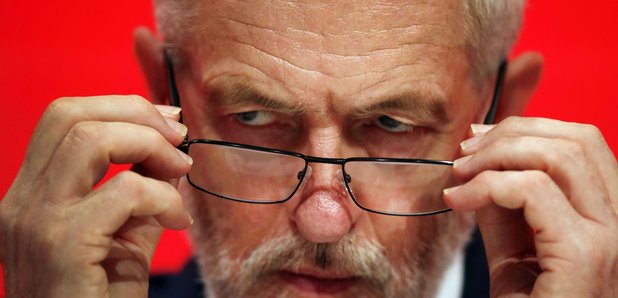 Jeremy Corbyn has condemned a former Labour MP who appeared to say he had lost respect for the Jewish community following the anti-Semitism row engulfing the party.
The party leader also vowed to take action against anyone who behaves in an anti-Semitic way as he visited a bus firm in Falkirk during a four-day stint in Scotland.
Jim Sheridan has been suspended from Labour following a complaint about a social media post.
The former Paisley and Renfrewshire North MP, now a councillor in Renfrewshire, is under investigation over the comments, in which he is reported to have expressed a loss of "respect and empathy" for the Jewish community.
Mr Corbyn said: "It's completely wrong what he (Jim Sheridan) said. He did withdraw it later on, he has been suspended from membership, there will be an independent investigation - independent of me that is - so I can't comment any further.
"We do not tolerate anti-Semitism in any form, in our party or anywhere in our society."
He added: "The NEC, our party, our party members, are fully aware of that and we take action against anyone who behaves in an anti-Semitic way."
The Labour leader has come under increasing pressure over a number of issues linked to anti-Semitism and the Israeli-Palestinian conflict, including the party's definition of anti-Semitism, his 2014 visit to a Palestinian cemetery in Tunisia and meetings with those connected to the Palestinian cause.
Mr Corbyn said he could not remember having dinner with Hamas chief Khaled Mashal in Gaza in 2010 despite reports of him recounting such a meeting in a column for the Morning Star newspaper.
He said: "A takeaway dinner? I don't remember any takeaway dinners.
"I have met many people from many aspects of the Palestinian cause as a way of bringing about dialogue, as a way of bringing about peace."