Jeremy Corbyn Joins Trade Unions In March Against DWP Office Closure
25 August 2017, 05:31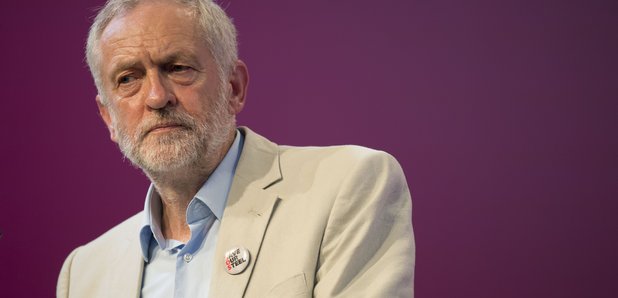 Jeremy Corbyn will march against the planned closure of a major government office as he continues his tour of Scotland on Friday.
The Labour leader will join trade union members to protest against the shutdown of the Department of Work and Pensions (DWP) centre in Coatbridge, North Lanarkshire.
The site employs about 250 workers who would be moved to Motherwell and Glasgow.
The Public and Commercial Services (PCS) union has raised concerns about the impact on the local economy.
The closure is part of an overall plan to shut more than 70 processing sites and jobcentres, with the possibility of about 800 redundancies across the UK, the union said.
Mr Corbyn will join local Labour MP Hugh Gaffney at a public rally in Coatbridge town centre before marching to the DWP office.
Mr Corbyn is expected to say: "The Tories are turning their backs on unemployed, sick and disabled people with jobcentre closures.
"In places where poverty is high and job opportunities low, closing down jobcentres is counterproductive.
"The Tories are planning to force a million more working people to attend a jobcentre, under its plans for in-work sanctions, while simultaneously closing one in every ten jobcentres across the country.
"That is the twisted logic of this Government's chaotic austerity agenda.
"The closures make it absolutely clear that this Government has no interest in helping people to find decent and secure work.
"Labour will take a different approach to our social security system, which under the Tories is failing our pensioners, the working poor and disabled people.
"We will lift the freeze on social security, using part of the billions we set aside for reform in our costed manifesto, by recycling social security savings made by introducing a real living wage of £10 an hour, and by building the affordable homes we need."
PCS national president Janice Godrich said: "The fight against office closures is a community fight as well as a trade union one.
"The impact on the local economy if 250 jobs move out the area will be significant and we're not prepared to stand by and watch it happen."
The union said it has received support in its campaign against DWP closures from across the political parties, including Labour and the SNP.
A spokesperson for the DWP said: "The changes we are making to our estate across the country will offer a more efficient service, and deliver good value for the taxpayer - saving over £140 million a year for the next 10 years.
"The way we are making these changes mean we expect less than 1% of DWP staff across the country will be unable to continue with us.
"As an example, staff in Coatbridge will be moving to other nearby sites in Motherwell and Glasgow. This will secure jobs and increase capacity in this area.
"Our site at Coatbridge is unsuitable for our future needs and would require significant investment to become the modern, digital working environment we want for our staff."