Jobless Total Falls Below UK Average
12 April 2017, 11:04 | Updated: 12 April 2017, 11:16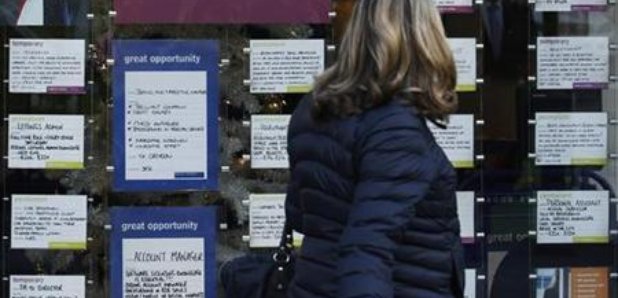 Unemployment in Scotland has fallen by 15,000, taking the jobless rate below the UK average.
Official figures show the number of people out of work across the UK dropped by 45,000 from December to February, a third of which was recorded north of the border.
Scotland's unemployment total now stands at 123,000, according to the Office for National Statistics, which is down 47,000 over the last year.
The percentage of the workforce not in employment fell to 4.5%, a drop of 0.5% percentage points over the quarter and 1.6 percentage points over the year.
As a result, Scotland's unemployment rate was lower than the 4.7% recorded across the UK as a whole.
However the figures also show the number of Scots in work fell 8,000 over the period December to February, with the total down to 2,596,000.
Scotland's employment rate was recorded as being 73.4%, which is below the UK average of 74.6%.
Economic activity - which measures the number of people who are in work combined with those actively seeking a job - fell 24,000 over the quarter and by 60,000 over the year to stand at 2,719,000.
The data also recorded a small fall in the number of Scots who are out of work and claiming jobseeker's allowance, with the total down by 100 from February to March to stand at 47,600.
This total is, however, 10,400 lower than in March 2016.
The figures were published a week after GDP statistics showed Scotland's economy shrank in the final three months of 2016.
Scottish Secretary David Mundell said: "While there is some good news for Scotland in these figures, the falling employment numbers and rising inactivity statistics are a real cause for concern. They also come on the back of worrying GDP figures last week.
"The UK Government is supporting the Scottish economy with over £1 billion new investment through the Autumn Statement and spring Budget, on top of UK-wide investment in science, R&D and connectivity. We are also building an Industrial Strategy that will address long-term economic challenges and drive growth across Scotland and the rest of the UK.
"The Scottish Government now need to act urgently to secure the Scottish economy and help more people into work.
"Holyrood has new powers over tax and welfare, with the tools to shape Scotland's economy. Rather than obsess about the constitution, Scottish ministers need to focus all their efforts on strengthening the economy and backing business to create jobs for people across Scotland.''
Scottish Employability and Training Minister Jamie Hepburn insisted the SNP Government is doing everything it can to support employment, citing Brexit as being the biggest threat to jobs.
Mr Hepburn said: "Despite economic challenges, these latest figures show Scotland's labour market remains resilient with unemployment falling and our female employment rates and youth unemployment rates outperforming the UK.
"While we are doing all we can to support employment, clearly the biggest threat to Scotland's labour market continues to be a hard Brexit, which threatens to cost our economy up to £11 billion a year from 2030, and cost the country 80,000 jobs over a decade.
"The Scottish Government will continue to pursue all options to retain our relationship with Europe, our place in the single market and all the advantages that brings.
"We recognise that there are still many barriers to get people into work which is why our priority is to support Scotland's economy by stimulating investment in new and early-stage business through our £500 million Scottish Growth Scheme and investing in our £6 billion infrastructure plan.
"Our Scottish approach to apprenticeships and training, and actions to tackle the gender pay gap, is setting us apart from the rest of the UK while we are committed to increasing participation in the labour market.
"Having a long-term illness or disability is the most common reason for those aged 16 to 64 being economically inactive so our aim is to take a fairer approach to getting people into work through our newly devolved employability services which will support people with health conditions and disabilities.