Journalist Course To Be Reviewed After Student Shorthand Row
23 August 2017, 15:36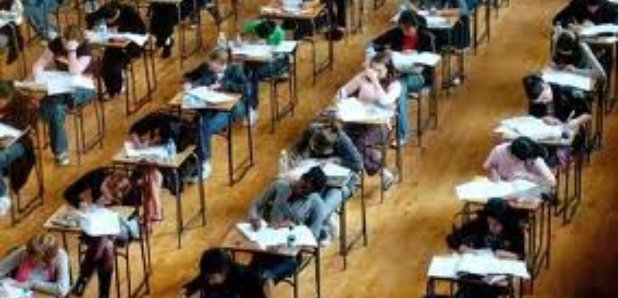 A college journalism course is to be reviewed after a student with cerebral palsy was told he could not gain a qualification without shorthand.
Kyle Gunn completed a media studies course at Glasgow Clyde College and was hoping to progress to the two-year HND practical journalism course, which includes a shorthand assessment.

Unable to complete the element, the 19-year-old, from Johnstone, Renfrewshire, was told the college could not alter the course without approval from the Scottish Qualifications Authority (SQA).

The SQA had said it designed assessments to requirements set by the National Council for the Training of Journalists (NCTJ), including shorthand.

The course is now to be reviewed after the NCTJ said shorthand is an "elective" component of the diploma in journalism and that students can complete the qualification without it.

A statement said: "In all of the NCTJ's qualifications, including shorthand, we make reasonable adjustments and give special considerations to learners with particular needs.

"The NCTJ diploma in journalism is an industry-designed vocational qualification and is recognised as the industry standard, pre-entry qualification for trainee journalists.

"Shorthand is an elective component of the diploma, which means that learners may complete the qualification without shorthand."

An SQA spokesman said: "We are seeking urgent clarification from the NCTJ on their position with regard to reasonable assistance and exemption from shorthand requirements for disabled learners.

"This is in light of new information about these procedures posted online by NCTJ.

"We will review our assessment criteria for the SQA HNC/D in practical journalism once this clarification is received."

Mr Gunn, who regularly attends football press conferences and has completed placements with a number of Scottish media groups, welcomed the development.

He said: "It's certainly looking better than yesterday, hopefully it can be sorted soon."

The 19-year-old shared his story on social media and has been amazed by the response, including messages from politicians and senior journalists who told him they have succeeded without shorthand.

"It's been amazing," the student said.

"A lot of the people who've been in touch I already know but there have been reporters from England and America who have been sending messages supporting me. It's nice to have that."

The Equality and Human Rights Commission said more disabled people should be working in journalism.

A spokesman said: "It cannot be right that such an outdated rule is prohibiting disabled people from entering a profession in which they are woefully under-represented."